2nd International Wellness Tourism Conference to be held at Eden Roc Cap Cana.
The Wellness Tourism Association (WTA) announces the second annual International Wellness Tourism Conference, which will take place September 22-24, 2022 and will be hosted by the Eden Roc Cap Cana hotel. The meeting will be entirely dedicated to Wellness Tourism, Wellness Travel and other topics of interest to DMOs, suppliers, travel advisors, wellness retreat leaders, wellness professionals, media and others interested in the growing wellness sector of the tourism industry.
In the conference announcement they invite to two days where they will offer a fantastic learning opportunity as well as plenty of time to network with industry stakeholders.
"We are delighted to be coming to the Dominican Republic for the International Wellness Tourism Conference 2022, and thank Stefano Baratelli, General Manager, Pedro Castillo, Director of Wellness, and the rest of the team at Eden Roc Cap Cana for agreeing to host our two-day program.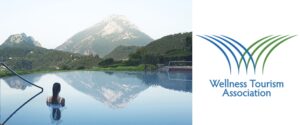 We also thank Reyes Guzman, Director of Wellness Sales, and Arabelle del Pilar Rosario, Director of Spa & Wellness, for offering us a special room rate at the nearby Melia Punta Cana Beach Wellness Inclusive."
The WTA is the voice of the wellness tourism industry
The Wellness Tourism Association (WTA) is a global network of wellness tourism organizations, hotels/restaurants/retreats, tour operators, travel advisors, wellness professionals, media, partners and others in the wellness tourism industry and offers anyone related to or interested in any aspect of wellness tourism the opportunity to become a member and help shape the future of the industry.
"We are a community working together to support the sustainable future of wellness tourism for the good of everyone."
Online Plus.
Learn more: EVENTS