After starting in Colombia her concert tour of Latin America in October 2022, "Por amor a ustedes World Tour", Mexican artist Ana Gabriel announced this Sunday that the Dominican Republic and Puerto Rico are added to the list of countries she will visit this year by the hand of the international production company Cardenas Marketing Network (CMN Events).
"La Diva de América, as the singer is also known, will perform on April 29 at the Palacio de los Deportes Virgilio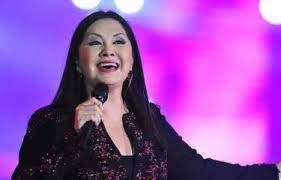 Travieso Soto at the Centro Olímpico Juan Pablo Duarte, in Santo Domingo.
While at the José Miguel Agrelot Coliseum (Choliseo) in San Juan, Puerto Rico, the singer of "Quién como tú" will perform on April 27.
"Coming out of my silence, just because I have a news that I want to share with you and is that this tour adds two countries, San Juan PR and Santo Domingo RD, friends of PR and RD there I leave the dates, Thank you for knowing how to wait for me and again," wrote Ana Gabriel in a publication.
With "Por amor a ustedes World Tour", corresponding to her album with the same name released last December 11, 2020, Ana Gabriel also intends to tour some cities in the United States, Mexico and Canada.
The sale of tickets for her show in the country will be available from February 15 through tuboleta.com.do.
Source: listindiario.com
Learn more: EVENTS