Minister calls to participate in the 6th Pitch At The Beach in Punta Canaç
The minister of , , í ́, made the call to entrepreneurs
The Minister of , , í ́, invited all Dominican entrepreneurs to be part of the sixth edition of Pitch At The Beach, in Punta Cana, an event that will host the largest entrepreneurial and business class in Latin America in September.
The purpose of the event is to continue promoting the growth of these sectors and to create links that generate productive alliances in favor of the growth of the world economy.
After its successful presentation in Portugal, Pitch At The Beach arrives to the Dominican beaches in its sixth edition, which will take place in Punta Cana from September 23 to 25, with the support of Palante Dominicana.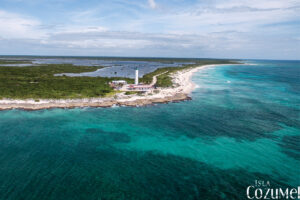 It will bring together national and international leaders with extensive experience in crypto, blockchain, NFT's (Non-Fungible Token), finance, e-commerce, marketing and more.
The official urges the entrepreneurial and business class to join this event, with the objective that they can present their projects to the investors who will be present, so that they can provide them with opportunities for growth and economic investment to develop them.
This invitation is framed in his capacity as president of the entity in charge of promoting trade and providing opportunities for entrepreneurs and businessmen in the country.
We know and value the importance of this Pitch before the investment ecosystem of entrepreneurship in Latam, that is why I want to take this opportunity to invite you to know all the opportunities that our government provides for foreign investment and even more when it comes to strengthening the entrepreneurial ecosystem," he said.
As an example of the above, he said that "we are currently focused on continuing to promote plans and programs to strengthen entrepreneurship and the entrepreneurial mentality and culture, in addition to promoting the creation of technology and triple impact industries so that venture capital investors can continue to provide themselves with the necessary tools for the sustainability of innovative companies and high impact initiatives".
With this effort we increase the emergence of more startups in our Dominican Republic. From here we invite you to get to know our ecosystem of entrepreneurship, innovation and industries, in order to take advantage of social and economic ties that allow sustainable development between our peoples," he said.
Pitch At The Beach is the most important investment event in Latin America that connects the most disruptive ideas with investors that could make them possible, positioning networking as a highly relevant value for attendees. In addition to this, it manages to encourage business agreements and strategic alliances.
For more information access www.pitchatthebeach.com and @pitchatthebeach on social networks.
Learn More: Economy