The second edition of the Dominican Republic Coffee Festival "COFFEST 2022" is back to commemorate International Coffee Day this October 1st, with the objective of promoting the consumption of specialty coffees and complementary products.
The events center of the Hodelpa Casa Real Hotel, formerly the Hotel Francés, in the Colonial Zone, will be the venue for this important event on Saturday October 1st and Sunday October 2nd, from 10:00 am to 8:00 pm.
This activity seeks to create an opportunity for all the actors of this market to interact, bringing together the producer, the trader and the consumer.
COFFEEST 2022 will count with the participation of national specialty coffee producers and complementary products that wish to promote their brands and increase their sales at a local level. In the first edition more than 4,500 thousand people participated, including exhibitors, speakers and visitors.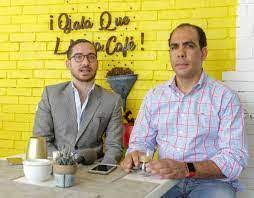 The public will be able to enjoy different activities such as: barismo, cooking show, lectures, conferences, tastings and training.
The event is organized by Luis Acosta, Rafael Tejada and Albert Santos of the company Visual Image; who highlighted the importance of COFFEEST 2022 where the most important specialty coffee producers of the Dominican Republic will be present.
"The first edition broke attendance records. This COFFEEST 2022 seeks to promote the sustainable development of Dominican coffee growing. In this one-of-a-kind event it will be possible to see and appreciate, in one place, the different varieties of coffee produced in our country," said Luis Acosta.
Rafael Tejeda said: "In this coffee festival in the Dominican Republic, attendees will live a memorable experience; they will be able to taste and appreciate a great variety of specialty coffee brands and complementary products. The Dominican Republic has more than 30 specialty producers that many of them do not even know each other and in this event they will all have the opportunity to exhibit their products directly to the consumers that attend the event".
Albert Santos said: "The event is for all coffee lovers and the general public who are interested in learning about the cultivation and types of specialty coffee produced in the country. In addition to participating in tastings and barista shows, among other activities".
International Coffee Day is celebrated on October 1st with the objective of paying homage to one of the most consumed and popular beverages in the world. It is also an opportunity to promote more sustainable coffee practices and to highlight the plight of coffee producers in the world. Within the framework of Expo 2015 in Milan, the International Coffee Organization established this day as the official date of International Coffee Day.
Specialty coffee is becoming more and more popular every day, thus becoming a culture. Clients are becoming more and more demanding and demand exclusive products that guarantee them a top quality production process. Specialty coffee meets the ideal climatic conditions and stands out for its unique aroma and flavor.
Learn More:Agenda