Daddy Yankee says goodbye with his "La Ultima Vuelta World Tour" and arrives in Dominican Republic!
Presale 15% discount VISA cards: August 8th-14th
The global icon of the urban genre, Daddy Yankee, puts an end to his artistic career this 2022 with his tour, La Ultima Vuelta World Tour, the farewell tour that accompanies his latest album Legendaddy, and with which he says goodbye to his musical journey. The king of reggaeton will perform in Santo Domingo, Dominican Republic on November 12 at the Olympic Stadium, presented by Cerveza Presidente under the production of SD Concerts and PAV Events.
Don't miss the last chance to sing and dance to all the reggaeton star's hits and buy your tickets in the presale for Visa cardholders with a 15% discount from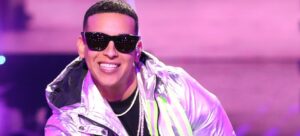 August 8 to 14, through tuboleta.com.do.
The greatest exponent and pioneer of reggaeton, Daddy Yankee shocked the world by announcing the dates of his farewell tour "La Última Vuelta World Tour" and his latest album Legendaddy, with an emotional message to his fans through his social networks, where he expressed his retirement from the music industry after approximately 32 years of career, 6 studio albums, more than 30 million albums sold, more than 102 awards won and countless musical collaborations, as well as a legacy of fans who consider the urban genre as one of the most important in the world.
"I formally announce today my retirement from music, giving you my best production and my best concert tour and I will say goodbye celebrating these 32 years of career with this collector's item entitled Legendaddy. I will give you all the styles that have defined me in a single album. Legendaddy is fight, is party, is war, is romance".
With approximately 60 confirmed concerts, La Última Vuelta World Tour kicked off in Denver on July 25 and will include Yankee's anthems such as "Gasolina", the hit that introduced reggaeton to audiences worldwide and made the genre a global phenomenon, as well as Legendaddy's hits such as "X ÚLTIMA VEZ" with Bad Bunny and "RUMBATÓN".
Learn more: EVENTS