The country will showcase the 84 free zone parks it hosts
The Logistics Spain fair will host a guest country for the first time in its second edition. It is the Dominican Republic, whose diplomatic representation, headed by the ambassador to Spain, Juan Bolivar Diaz Santana, will come to Guadalajara on March 7, 8 and 9 to inform foreign investors interested in establishing themselves in Latin America, the extensive network of free zones that the country maintains.
With the Dominican Republic's 84 free zone parks located throughout the country, a wide range of sectors can access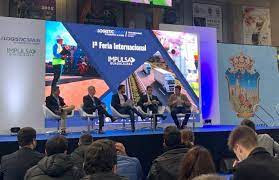 the benefits offered by the zones, with more than 784 companies already located in these parks.
Tax incentives include exemption from corporate income tax, value-added tax, customs duties, real estate transfer taxes and construction taxes. In addition, the country offers logistical advantages such as an infrastructure network that includes international airports and seaports.
All of this makes the Dominican Republic an integral manufacturing destination and the logistics hub of the Caribbean, something that the embassy's Counselor for Commercial Affairs, Investment and Tourism, José Manuel Vargas D'Oleo, will address in more detail in the logistics area of the fair.
Source: Logisticaprofesional.com
Learn more: AGENDA