El Big Boss World Tour

en el Palacio de los Deportes VT Soto en Santo Domingo.
After a long wait, the long-awaited Daddy Yankee concert will be held at the Palacio de los Deportes on December 18th. The concert begins at 8:30 pm. Prices: VIP- RD $ 3,500; Posts: RD $ 1,500; General: RD $ 900
El Big Boss World Tour

en Gran Arena del Cibao en Santiago.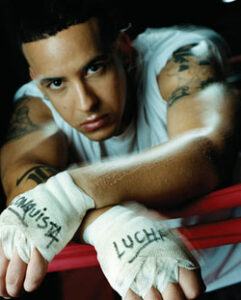 The long-awaited Daddy Yankee concert will be held at the Gran Arena del Cibao, in Santiago, on the 18th month of December. The concert will begin at 8:00 pm. Prices: RD $ 1,000.00, RD $ 3,000.00 VIP and 5,500.00 VIP plus.
Sonia Silvestre

in concierto sinfónico in the teatro nacional de Santo Domingo.
Sonia Silvestre, one of the legendary great Dominican singers of all time, is preparing a concert with the Santo Domingo Philharmonic Orchestra that will take place at the National Theater on Saturday, December 20. Sonia Silvestre Sinfónico, produced by Amaury Sánchez, will be the perfect occasion for her fans to enjoy some of Sonia's best songs that marked the aesthetic of an epoch such as Where, The scratch, What will be of you, The afternoon is crying, Hopefully and Corazón de Vellonera. The concert begins at 8:30 pm with tickets ranging from RD $ 800 to RD $ 1,200. Sonia made her live debut in May 1970 while attending a local university to become an elementary school teacher. After performing at different venues around the country, composer Leonor Porcella De Brea gave her the opportunity to participate in a major festival with a song called Where will I be able to shout that I love you.
Coco Band 

in the Teatro La patty the Hotel Jaragua, Santo Domingo.
Pochy Famili, Kinito Méndez and Bobby Rafael return to the La Fiesta Theater at the Hotel Jaragua on December 26 at 10 p.m. The show we are preparing for December 26 will have great surprises that Coco Band fans will love from the beginning to the end, explained Amable Valenzuela, producer of the event.
Bob Sinclar

en el Malecón Centro de Santo Domingo.