Camila

 

Tour Todo Cambió 2008.
The winning group of the MTV 2007 prize as the revelation band returns to Dominican Republic in a unique function.
This trio of talented Mexican musicians is Latin pop group of the moment and its impact in the market is due to its intelligent lyrical and their particular style to fuse different sorts like the jazz, soul and rock.
The tickets, that will be on sale in Ticket Express, have a cost of: RD $ 2.500 VIP, RD $ 1.500 and $1.000 RD.
Víctor Manuelle, Elvis Crespo, Los Rosario & Zone D' Tamboraat Sports' Palace, Santo Domingo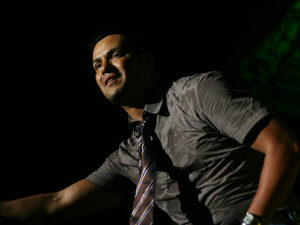 Prices: Between RD $500.00 and RD $2,000.00.
Maná Amar es Combatir World Tour 2008 in the Quisqueya Stadium, Santo Domingo

Mana returns to the Dominican capital to share with all his followers its music, songs, philosophy and the way of fighting the feelings, the life, the ecology and the social situations of the present world.
Amar es Combatir World Tour 2008 is a great spectacle of the most important Latin pop rock band of all time.
In this show, followers who meet in Quisqueya Stadium will dance and sing the greatest hits of Mana:
Rayando el sol, Oye mi amor, Vivir sin aire, Cómo te deseo, Clavado en un bar, Hechicera, En el muelle de San Blas, Cómo dueles en los labios, Eres mi religión, Labios compartidos, Bendita tu luz, between others.
The Miserables Muscial, National Theater Eduardo Brito, Santo Domingo

The Encarte S.A. company announced the first presentation in the country of the famous musical the Miserable, that will get together the first figures of the national art in the National Theater Eduardo Brito.
The spectacle has conquered eight Tony prizes including Better Musical comedy of the year and is a permanent success in the United States, Europe and Japan.