The Dominican Republic will host next year the first Ibero-American Congress against burnout, which will address the impact of this phenomenon in companies and the risks for workers, its organizers announced Thursday.
The event, to be held from June 29 to July 2, 2023 in La Romana (about 120 kilometers from Santo Domingo), will be attended by hundreds of professionals, business owners, senior executives, human resources managers, coaches and professionals in the area of general and mental health from Latin America, the United States and Europe.
Among the international attendees are the Spanish psychologist Alejandra Vallejo-Nágera, the Cuban-born American strategist Andrés Cala and the British writer Carl Honoré, of the "Slow Down" movement, according to a press release issued by the Vacation is a Human Right Foundation, the organizer of the congress.
This organization advocates the "conscious pause" as a daily and life habit, to result in less exhausted and stressed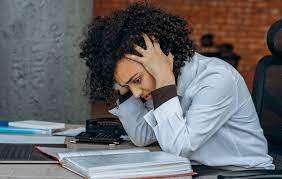 employees, which results in kinder and more humanized environments.
Last January, the note indicates, the latest revision of the International Classification of Diseases of the World Health Organization (WHO) came into force, which establishes that burnout syndrome is a work-related problem.
"This disorder impacts and alters people's ability to work. It affects the quality of work, job satisfaction, motivation, commitment, teamwork and cohesion," said the president of the New York-based Somos Community Care, Ramón Tallaj.
Other participants in the congress against burnout will be the Spanish neuroscientist Néstor Braidot, the Italian expert in leadership Aldo Civico and the American psychologist Michael Leiter.
The congress will be supported by the Pan American Health Organization (PAHO), the Dominican Ministries of Tourism and Health and the Mayor's Office of the National District in the Dominican Republic.
Learn more: EVENTS