80% of film supply companies in the Dominican Republic are MSMEs, reports Apricus consulting firm
The Dominican film industry generates around 0.3% of the gross domestic product (GDP). The percentage figure may seem small, but, taking into account the value of goods and services produced by the economy, that 0.3% is equivalent to more than RD$15 billion.
The release of "Nueba Yol: Por fin llegó Balbuena!" in 1995, directed by Ángel Muñiz and starring Luisito Martí, made the Dominican Republic the starting point of an incipient film industry that may be of interest.
This is shown in the study "Evaluation of the impact of the film sector on the Dominican economy". The investment per feature film was set at RD$150 million on average in 2021, which represents an increase of 400% with respect to 2020 (RD$30 million). This increase is explained by the penetration of international feature films such as "Deep love", "Beautiful wedding" and "Road house" that welcomed the country as a film destination.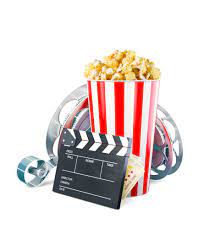 The so-called Seventh Art is consolidating its position as a profitable entertainment industry that contributes to the public coffers. While the direct economic impact reached RD$13,332 million in 2022, indirectly and induced generated additional amounts of RD$11,962 million and RD$5,347 million, respectively.
This means a total of RD$30,641 million, a slight decrease of 0.8% compared to 2021 (RD$30,893 million). Meanwhile, 2018 and 2019 reported revenues of RD$11,264 million and RD$10,533 million, according to the Directorate General of Cinema (DGCine).
In addition, the entity indicates that RD$1,344 million were paid to the Dominican State for taxes, with the item "income tax to legal entities" contributing 57.9%, or RD$779 million. While the "tax on the transfer of industrialized goods and services" (Itbis) contributed RD$537 million and individuals some RD$28 million.
Between 2020 and 2021, the DGCine reports a total amount of RD$948 million, which evidences a sustainable growth during the last years, since in 2019 it totaled RD$904 million and in 2018 it amounted to RD$719 million.
Business fabric
Ninety-eight percent of the business fabric in the Dominican Republic is made up of micro, small and medium-sized enterprises (MSMEs), a fundamental component for the country's socioeconomic development.
The report prepared by the consultancy Apricus indicates that 80% of the suppliers of audiovisual productions are MSMEs. Breaking down the data, film and videotape production services were contracted for RD$5,083 million during the 2018-2021 period.
This is followed by the rental of recording studios and equipment with RD$818 million; legal services for RD$289 million; advertising, RD$245 million and the rental of music production studios, RD$162 million.
In addition, the growth of this sector is evidenced in the generation of jobs. In 2022, 25,000 people were employed, 150% more than in 2019 (10,000) and a difference of 66.6% compared to 2021 (17,658).
While film requires technical jobs and more complex training, 7,382 people were high school graduates in 2021. This is equivalent to 41.8%, followed by 33.2% of primary level professionals (5,868) and 21.4% of university graduates with 3,792. While 616 people had no educational level.
Locations
Every year more and more producers are attracted by the landscapes of the Dominican Republic. Quisqueya's territory allows recreating the 1900s in the Colonial Zone, luxury in La Romana or Cap Cana and a paradisiacal life on Saona Island.
Data indicate that in 2017, 55% of films were shot in Santo Domingo, 14% between Boca Chica and Juan Dolio and 13% in Samaná. This panorama changed in 2022, as Santo Domingo (46%), Boca Chica and Juan Dolio (15%) decreased.
While Samana was positioned at 15%, Puerto Plata with 6% and other provinces with 12%. This diversification allows for a greater economic spillover in the provinces, as goods and services from local ventures are consumed.
Source: Mitur.gob.do
Learn more: ECONOMY