Actors rehearse their scenes, extras wait for the cue and the director analyzes every detail. The set requires a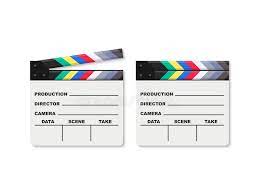 deployment of lights, cameras and sound equipment to capture the ideal clip. Three films are being shot concomitantly at the studios of Lantica Media, a company specializing in film, located in Juan Dolio, San Pedro de Macorís province, east of the Dominican Republic's capital.
However, being a film destination requires sets that recreate the director's creativity, physical infrastructure, safe roads, hotel capacity and the human capital to satisfy foreign demand. This is the understanding of the operations director of the multinational, Albert Martínez, who assured that the local industry must be the supplier of international projects.
The executive gives as an example the film Lost City (2022), which imported 150 talents and employed 700 local technicians. "When foreigners use local talent it is synonymous with cost-efficiency, because they stop importing (foreigners) to hire Dominicans," he said. This action, according to Martínez, reinforces the country's cinematographic capacity.
According to the executive, local cinema is in full development, since it is positioning itself in the global market as a film destination that offers tax benefits, thanks to Law 108-10 for the Promotion of the Cinematographic Activity.
To support this growth and be in line with the needs of the global market, the Dominican Republic must train talent in English, which is the universal language in the so-called "seventh art".
Content
The Film Law encourages directors to set up their filming base in the country. For Martin, the attraction of foreign productions is "a sign that our industry will be viable in the long term". However, he assures that the Dominican Republic must position itself as the cinematographic "center" of Latin America.
"Our place is a growing and incipient industry, pioneer of the Caribbean and Latin American region, but in the long term we must be the 'New Zealand' of the region," the executive added to elDinero.
He argues that that nation, located in Oceania, invests US$2 billion in the creation of foreign content. "Why can't the Dominican Republic go from US$250 million to US$600 million?", that is, an increase of 240%, which in his opinion would increase supply and demand in the sector.
"This will happen with the virtuous circle of government support hand in hand with tax incentives, the arrival of foreign directors and encouraging private capital investment. Meanwhile, we train and introduce more people to the arts," Martín said.
Source: Eldinero.com
Learn more: CINEMA