The main executives of Martí, importer and exclusive distributor of the Volvo brand in the Dominican Republic, Puerto Rico and Panama, hosted the meeting.
Anders Gustafsson, CEO of Volvo in America, accompanied by Tarcísio Triviño, director of the Latin America Hub and his team, visited their partner VV Autos, a company of the Martí business group, representatives of Volvo in the Dominican Republic, Puerto Rico and Panama.
Gustafsson met with the main executives of Martí headed by Mr. Carlos Martí Besonias, Chairman of the Board, Carlos José Martí, Executive President and José Martí, Executive Vice President. The agenda included a tour of the dealership in Santo Domingo, where Gustaffson had the opportunity to share with the employees of the showroom and workshop.
The main objective of his visit was to support and strengthen relations with an ally that has managed to maintain the leadership of the Volvo brand in the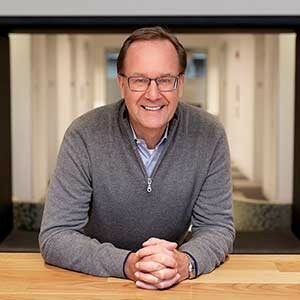 luxury segment in the three markets in which it operates. For two consecutive years, Martí has remained the most important importer in Latin America, responsible for more than 30% of sales of all imports in the region.
"We have a long-term vision of growth with Volvo. Our goal is to open new markets, expand in those in which we already operate and continue to carry the work philosophy that has characterized us for more than 50 years, which Anders has been able to learn first-hand during his stay," said Carlos José Martí, executive president of Martí.
Martí began its portfolio of vehicles in 2012 with the operation of Volvo in the Dominican Republic, achieving leadership in the luxury automotive segment in the country. In 2016 it opens Volvo's representation in Puerto Rico, achieving a growth of 1,000 % in less than a year and, in 2017, it starts operations in Panama, currently occupying the second place among luxury brands.
"It has been an honor to be able to share experiences and analyze trends in the international automotive sector with Anders Gustaffson. I remain even more confident and optimistic about Volvo's future," added Carlos J. Martí.
Learn more: DIVERSE