citroen Survolt, a blend of high-fashion, extravagance and motor racing punch.
Citroen has revealed an electrifying new model at the Geneva Motor Show – the sensational Citroen Survolt concept.
A blend of high-fashion, extravagance and more than a hint of motor racing punch, Citroen Survolt takes the essence of Citroen REVOLTE concept – performance, cutting-edge technology and luxury – and adds an assertive sporting dimension into the mix.
A new breed of stylish, sporty and elegant supermini, Citroen Survolt bucks current trends and points towards the future of sleek coupés – combining elegance, sophisticated style and sporting passion. Clearly ahead of its time, Citroen Survolt also captivates the imagination with its innovative, environmentally-conscious all-electric drivetrain, which delivers driving pleasure, thrills and performance – all in virtual silence.
a sleek, compact and low-slung frame – 3.85m long, 1.87m wide & 1.2m high – Citroen Survolt takes inspiration from sports car styling, then casts convention aside to form an entirely new and revolutionary concept design. Citroen Survolt aerodynamic, flowing lines convey agility, precision and vitality – with a powerful, muscular character contained in its refined and luxurious frame.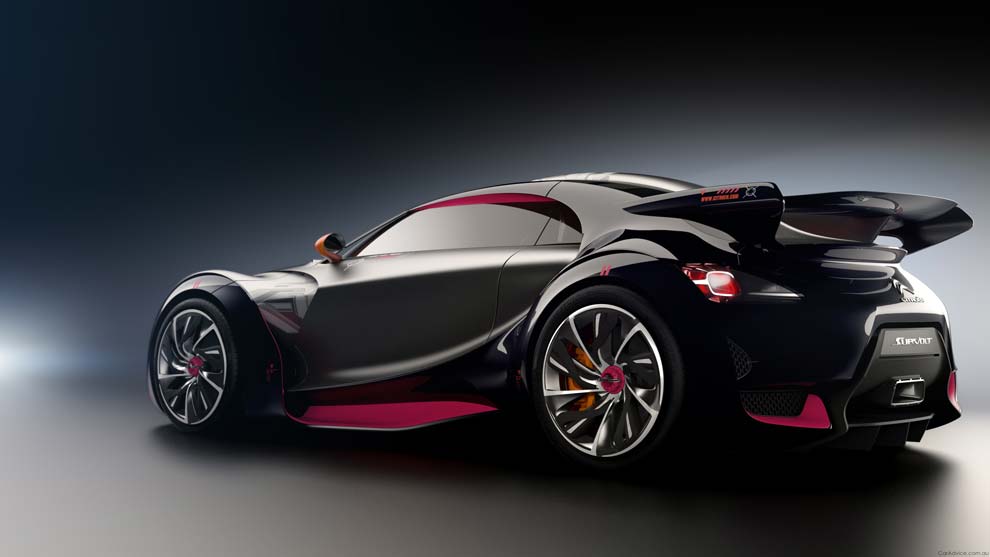 Both charming and profound, Citroen Survolt distinctive profile features a voluptuous bonnet and generous, sculpted flanks highlighted by emphatic wheel arches. The front end is characterised by slim, horizontal headlights, a large oval-shaped grille with Citroen's integrated double chevrons and an eye-catching vehicle badge design. The striking LED clusters also add a contemporary, high-tech flourish. At the rear, Citroen Survolt inherits the elegant light signature of the REVOLTE concept and gains a new spoiler – an essential reference to motor sport.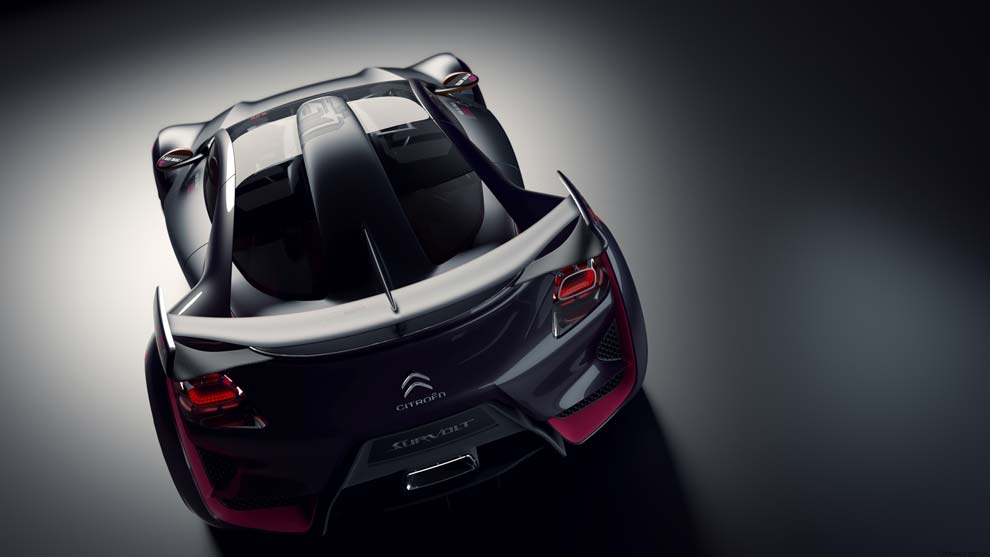 An evolution of REVOLTs distinctive colour palette, Citroen Survolt two-tone paint work features shades of fuchsia and charcoal grey. The concept's elegant curves, shifting from satin-smooth to shiny, are a clear departure from the With classically masculine design codes of the sports car world and the use of chrome and aluminium throughout simultaneously references the worlds of luxury and motor racing.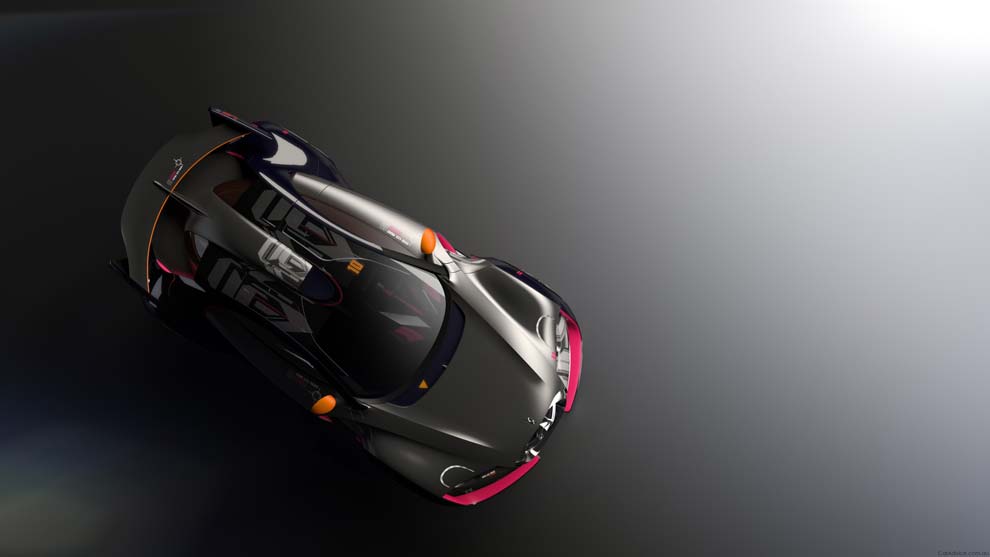 Resembling a piece of fashionable jewellery, Citroen Survolt two-occupant cockpit is designed like a glass setting between the chrome-finished roll bars. The generous glazed area brings a sensation of light and space, which sets Citroen Survolt apart from many contemporary sports cars with their confined and gloomy cabin environments. Citroen's new and radical vision with Citroen Survolt is entirely consistent with the Company's 90-years of history as an innovative brand, focused on creativity and technology.