Minister of Agriculture considers the impact of the reestablishment of beef exports to the U.S.
The Minister of Agriculture, Limber Cruz, pondered the impact for the country of the reestablishment of exports of raw beef and beef by-products to the United States, paused for more than 25 years as a result of a ban imposed on these products.
Cruz said that beef exports to the U.S. are the beginning of the growth and development of good genetics, quality and yield; "but it also stands out the good work of the health and safety of our cattle", he said.
He indicated that the Dominican Republic, in the future, will also increase its local supply, since it has been demonstrated that the more our exports grow, the more we have of this product locally.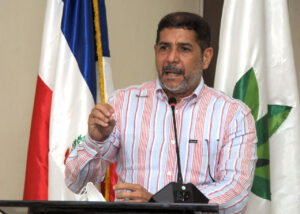 The head of the agricultural portfolio said that the same has happened with other export products such as avocado, mango, banana, cocoa, among others, and that, thanks to the good work combined between the Presidency of the Republic, the Ministry of Agriculture, Public Health, the Embassy of the Dominican Republic in Washington, farmers and slaughterhouses previously certified, has achieved what had been suspended for more than 25 years, beef exports to this important market.
Learn More: COMMERCE