The Minister of Industry, Commerce and Mipymes expressed that it is a necessity that what is produced in the Dominican Republic is clearly evidenced that it is made in the country, since the opportunities in a globalized world come from the levels of acceptance that the nation has.
Victor Bisonó Haza, said that "then we have to tell people what we do", and gave as an example the exponential growth of the cosmetics industry, the prominent role of tobacco exports, especially cigars, agricultural products such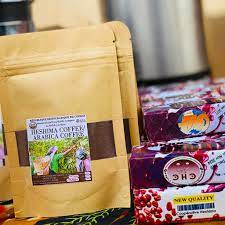 as cocoa or organic bananas, or products made by multinationals that are exported from the Dominican Republic.
These statements were made during his participation in the podcast "Gente Industrial" of the Association of Industries of the Dominican Republic (AIRD), where he was interviewed by Mario E. Pujols, executive vice-president of the AIRD.
Minister Bisonó emphasized the need to make it clear that this is Made in the Dominican Republic.
"That is the way to position our name with quality, with reliable products, with the good things that can be done here, and to be able to reference the Dominican Republic in a world that is demanding more products every day and looking for quality things," he said.
Source: Elnacional.com.do
Learn more: COMMERCE