Dominican artist Daniel Santacruz presented his documentary, "Larimar, la piedra azul" (Larimar, the blue stone), with the objective of making even more known the importance, value and history of this unique stone in the world, a gemstone that is only found in the Dominican Republic, specifically in Barahona.
After having released in 2020 his seventh album called "Larimar", the Latin Grammy award winning singer-songwriter, who has always been in love with the blue stone, launches himself to develop this new project. In the documentary, Daniel visits the Sierra de Bahoruco, enters the mine, talks with miners, meets with artisans, interviews designers, professionals of the trade and connoisseurs of the history and production of our beautiful stone, thus creating a 27-minute documentary, produced by Santacruz himself and directed by Luis Gomez.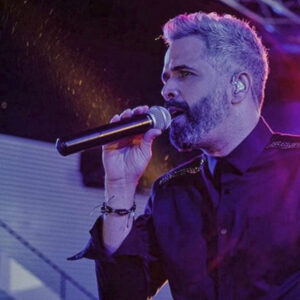 "This is a very special project for me. I have always felt a very strong attraction to Larimar. I think everything was connecting, first I wrote a song inspired by the stone, then I named an album after it and when I saw that many people asked me and wanted to know more about the stone, I decided to make this documentary," said the artist.
The documentary "Larimar, la piedra azul", premiered during an exclusive event at the Caribbean Cinemas in Downtown Center, sponsored by Altice, is available since November 23 on the artist's official YouTube channel, @DanielSantacruzMusic.
It should be noted that the singer took advantage of the occasion to premiere the Deluxe version of the album "Larimar", which features some special versions of songs such as "Santo remedio (Afro Mix)", "Bésame siempre" in Bachata version, a collaboration with his brother Manny Cruz in the song "Bajo la lluvia", and the unreleased bachata "Te encontré".
Daniel Santacruz has managed to have a consistent musical career at an international level, taking bachata, merengue and other rhythms to countries that have embraced his career and has made him one of the favorite singers in tropical music.
Learn More: CULTURE