The giant flowers
If you already had a dream in an extraordinary world where the size of all that surrounds you had been multiplied, then you should like the flovers.
These giant flowers are hand made by the designer "Broo" and each model is single, "like each flower in nature".
Manufactured out of synthetic foam they are also soft when you touch it.
You can choose the size of the flower, and ask a color or a species of special flower, all depends of what you want.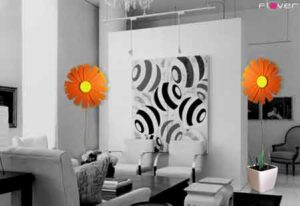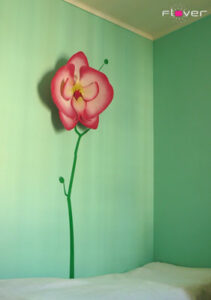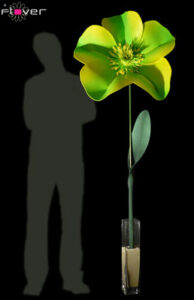 Use it in interior decoration as a giant bouquet, only one in a corner for a whimsical touch or like a forest of giant flowers.
They can be used occasionally in outside if you take care of them and protect them from the bad weather.
After all, they are flowers !
Giant flowers Flover
Models are also available with light for a nice effect in the night.