By Matali Crasset
The French designer Matali Crasset recently presented in the International Milan Furniture Fair her new creation named "Foglie", edited by the Italian firm Pallucco.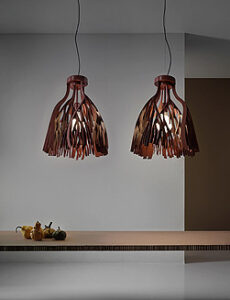 The lamps, wall lights and ceiling lights of Foglie Collection, are inspired by the shapes of trees' branches, and look like beautiful corals.
In nature, the branches stretch themselves to reach the light. In these creations, ramifications are born around it, to glorify it and emphasize it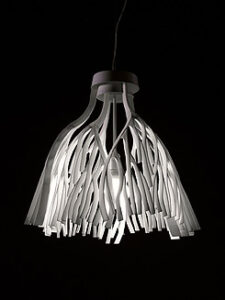 Light passes trough branches and draw beautiful shades on the walls. Different sizes are available for these lights, which color can be marble, white or orange.