Urban design
Maruja Fuentes is a talented designer that was born and raised inPuerto Rico.
"All my projects start with a concept. I believe that it is the key element for a good piece or design" she says.
And the leaning molds are a good piece of design that takes the design to the street.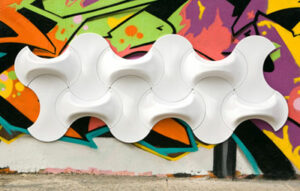 It is composed of two pieces that are identically shaped that fit together like a puzzle and are able to transform a space, creating infinite patterns.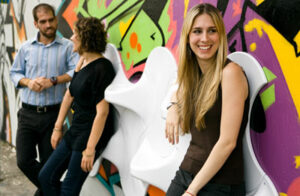 wall-system created for public spaces where, instead of sitting, an individual can comfortably lean against it for support.