By Axolight
These original lamps are signed by Sandro Santantonio for the Italian form Axolight.
An originality we can find in the inspiration source of the artiste since these lights, called "MUSE", imitate the organic and fluid shapes of the jelly fishes.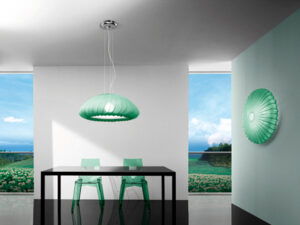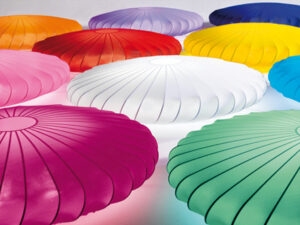 Composed by a metal frame covered by an elastic plastic cloth, "Muse" offers a new vision of light through the cloth and diffuses it beautifully.
Its sober but big and flat design establishes itself as a sun in the most contemporaneous interiors.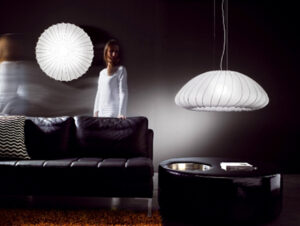 Available in many united colors or in multicolor models, it can be used as a suspension, as a wall lamp or roof lamp, according to the tastes and the space.