By Hyun Jin Yoon and Eun Hak Lee
With the Valentine's Day approaching, thousands of flowers will be offered and received.
But it's important to have a vase that is adapted to the bunch of flowers: too small or too large, you will no longer have to worry about it thanks to the Ono vase created by Hyun Jin Yoon and Eun Hak Lee.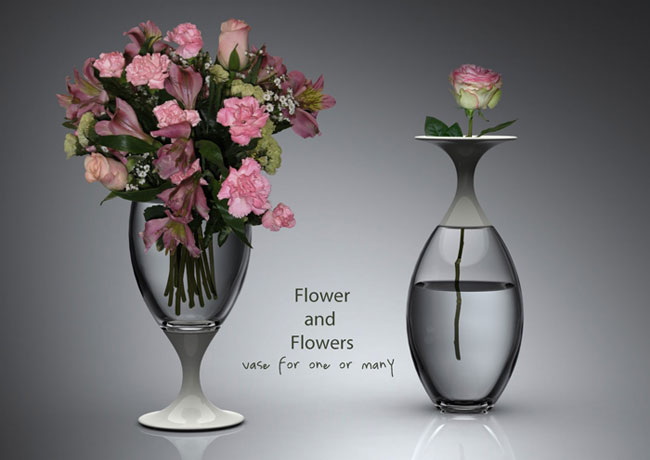 This vase, besides its nice design, which emphazises the flowers, is totally modulable.
The upside part can be transformed in its base and vice versa. Therefore the capacity of the vase can vary and it can be filled either by a unique flower or by a big bunch of them.
The base (or superior part) is available in different colors, so there is for every tastes and decorations !