My beautiful tree
In case you didn't choose your Christmas tree yet, because it's a too classic symbol and not enough modern for you, here are some models that could change your mind.
The most ecological
For the most ecological and creative persons, here is the Cardboard Christmas Tree, to assemble and adorn by yourself, totally made from recycled cardboard.
A part of the benefits of these tress sales go to the program Trees for America, of the Foundation Arbory Day, and for each dollar, a tree will be planted in a damaged forest.
It represents also a great idea to have fun adorning the tree with family.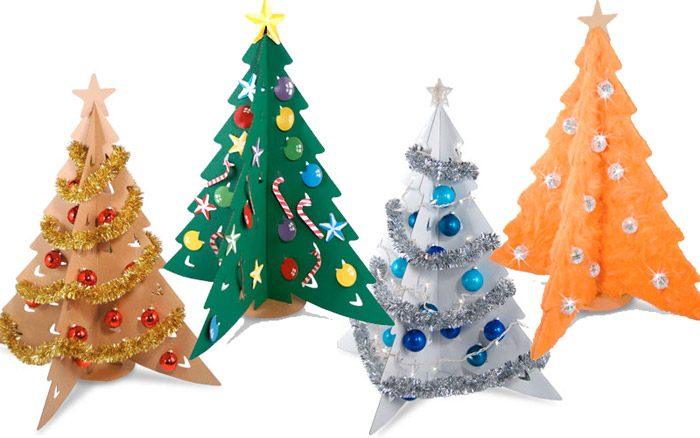 The most sober
The Christmas trees in stickers are original, sober and not bulky at all… A different Christmas decoration and worked in an intelligent way.
The most design
Created by Yo Creations, the Sap'Art is the most design Christmas Tree, in wood or Plexiglas, it can be used during several years.
The most practical
This Christmas tree created by the designer Manuela Michalski, is very practical: just put the presents in it for the end of the year celebrations, and use it as a shelf during the rest of the year.