By Gandiablasco
The sun umbrella is a synonym of relaxation, sun, swimming pool, beach, but also of design and originality with Gandiablasco.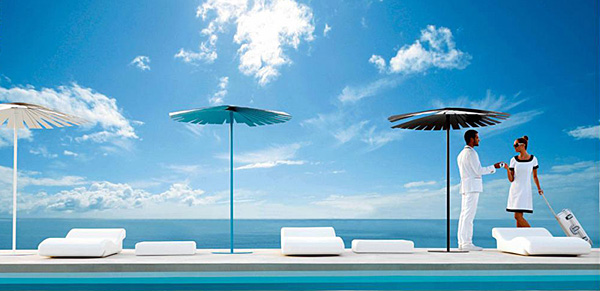 The Spanish name keeps surprising us for its avant-garde spirit and its elegance represented for this occasion by Ensombra, a parasol composed by metal strips that can roll back as a fan.
So you can play with shades, accommodate Ensombra as you like and enjoy deeply your moment of rest. A pure and oriental design that adapts itself very well to the contemporaneous, sober and bright terraces and it's available in several colors (red, blue, white, black, green).