By Bauke Knottnerus
The Dutch designer Bauke Knottnerus is the creator of Phat Knits, an extraordinary invention, a wire with and exaggerated size that enable to create unique furniture pieces.
These huge wires which sizes and colors are different are plaited, weaved, knitted, knotted, or rolled in order to have a surprising and artistic result.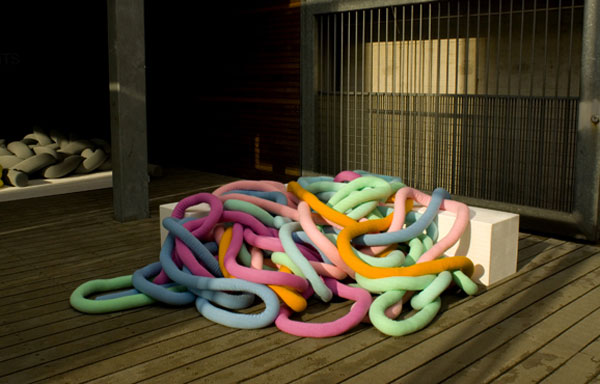 A big node for an out of the common sofa, a perfect plait for a bed on the floor, and a changing of scale that unhinges and delights us. Beautiful creations that, besides their esthetic and original side, have to be very comfortable !