By Bloomming
Room dividers are more and more used in interior decoration and are about to become an incontrovertible element of it. And if the designers and particulars are interested in them, it's because they are practical and bring easily intimacy to spaces.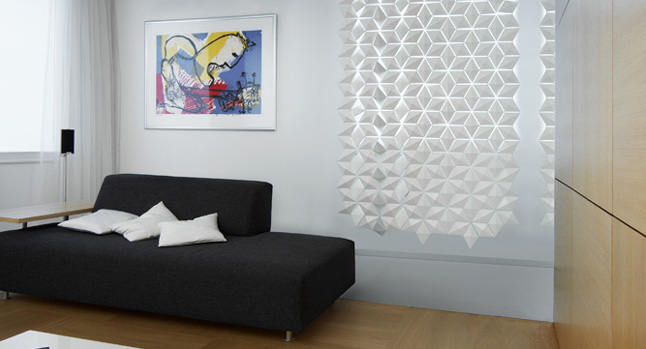 The Dutch design studio Bloomming presents us Lightfacet, a creation by Mireille Meijs and Bas van Leeuwen.
This room separator took its inspiration from the origami tendency, and is composed by many pieces with diamond shapes.
These one get together and swivel on itself. The result is you can filter more or less the light and regulate the brightness of the room.
Ingenious !