Historic and Archaeological Isabela, a tourist destination with a fresh and magical flavor.
Belonging to the province of Puerto Plata, La Isabela Historic and Archaeological, is a captivating tourist destination, where the visitor becomes an accomplice of the magic that the place transmits, feeling abstracted by the traces of a time that refuses to die and that is worth visiting, to learn a little more about our indigenous and post-Columbian origins.
The territory deserves a little more attention from the authorities (the Ministries of Culture and Environment, among others), because the little attention that since time immemorial they have given to this place, is something that keeps us virgin to the unfading traces of a past that deserves to be known by all the inhabitants of this half island.
When arriving to Historic Isabela, the visitor can appreciate those places that since elementary school we were taught, and that are there, as a perennial seal of a time that jealously keeps through its many ruins and in every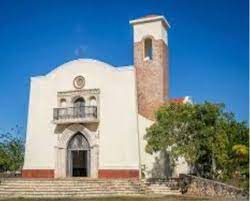 corner, a piece of history that deserves to be known by both present and future generations.
The magical and diverse scenarios that are there, have become one of the favorite places for Dominicans, begin to know the national history, because it was there where the Admiral Genoese, Christopher Columbus, settled, whose vestiges remain today as a perennial sample of a space of time that fill the visitor with magic and colorful along with the sea breeze of the environment.
The aforementioned authorities and the central government should start a massive campaign as soon as possible, so that this National Historical and Archaeological Park, is one of the most referenced points by our teachers to their students, because there and as a tangible example of a beautiful reality, are the remains of the first city built by Europeans in the Americas during colonization.
In this park, the visitor can see the ruins of the church, a cemetery, the places with their exact measurements where our Indians built their huts, as well as a half-built museum that houses dozens of pieces, and which have been found through excavations by experts, both foreign and domestic.
Also the very famous Guayacan tree of more than 500 years of existence according to the investigations of experts, as well as the ruins where Admiral Christopher Columbus built his home, whose replica is also in the museum that is around these ruins.
Researchers say in different texts that La Isabela was the first city founded by the Spaniards upon their arrival to this part of the world, whose city was built of stone, where a hospital was also built, as established in his diary, Fray Bartolomé de las Casas.
Location
La Isabela National Historical and Archaeological Park is located in the north of the Dominican Republic about 65 kilometers west of Puerto Plata, in the municipality of Luperón.
First church, first mass in the "New World".
It is fair to mention that the first Catholic church and the first mass that took place in the "New World" was held in this locality, where today, its ruins remain as a historical seal.c
Source: Mitur.gob.do
Learn more: DESTINATIONS