The Dominican Republic has a great diversity of tourist attractions. These are so impressive that they motivate more than one to live the same adventures over and over again. The diversity, the climate, the nature and the people who welcome you with open arms make up together wonderful places and experiences.
But what would be that one DR place that you could visit again and again? We asked that question to adventure experts, travel influencers, and based on their answers we share with you a list of their favorite places and the things you should take into account when you decide to visit them.
1. San Juan River in María Trinidad Sánchez (@whereisbeatriz)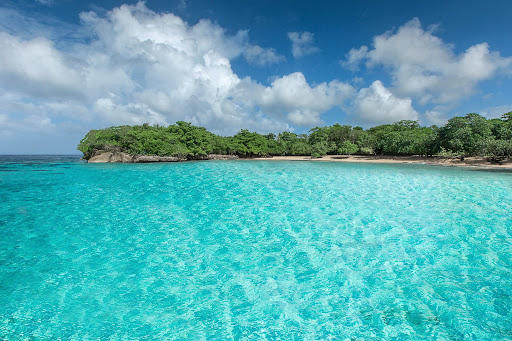 This is the favorite place of influencer Beatriz Rodríguez (@whereisbeatriz). According to her, it is a place to dream. "My country is full of breathtakingly beautiful corners, but if I had to choose one to repeat over and over again, that place would be Río San Juan in María Trinidad Sánchez".
Beatriz explains that this place has it all: good food, freshwater cenotes, rivers just minutes away (in the municipality of Cabrera), beach, high hills and breathtaking views. "Looking at it this way, it has 360 opportunities for you to enjoy either on your own, as a couple or as a family," she says.
To visit this place: from Santo Domingo, the drive is approximately three hours. From the moment you enter Nagua, the road will impress you with its lush coconut palms and seaside swings. Rio San Juan has the most crystalline and peaceful beaches of the entire republic, with the exception of Playa Grande, which at various times of the year has strong waves. In addition, it has a great diversity of accommodations, since you can find basic villas within the town, others by the sea, more luxurious villas and even surrounded by lush vegetation … in short, there are countless options that will depend on the pocket of each one.
"I invite you to stop by and let yourself fall in love with this place as it has happened to me. Remember to take a boat ride on the Gri Gri Lagoon, explore the cave Las Golondrinas, where you can only enter in that transport and take a dip in one of the beaches that form the natural pool, and then finish the day watching the sunset," he adds.
2. Cayo Arena, Montecristi (@carlostorresrd)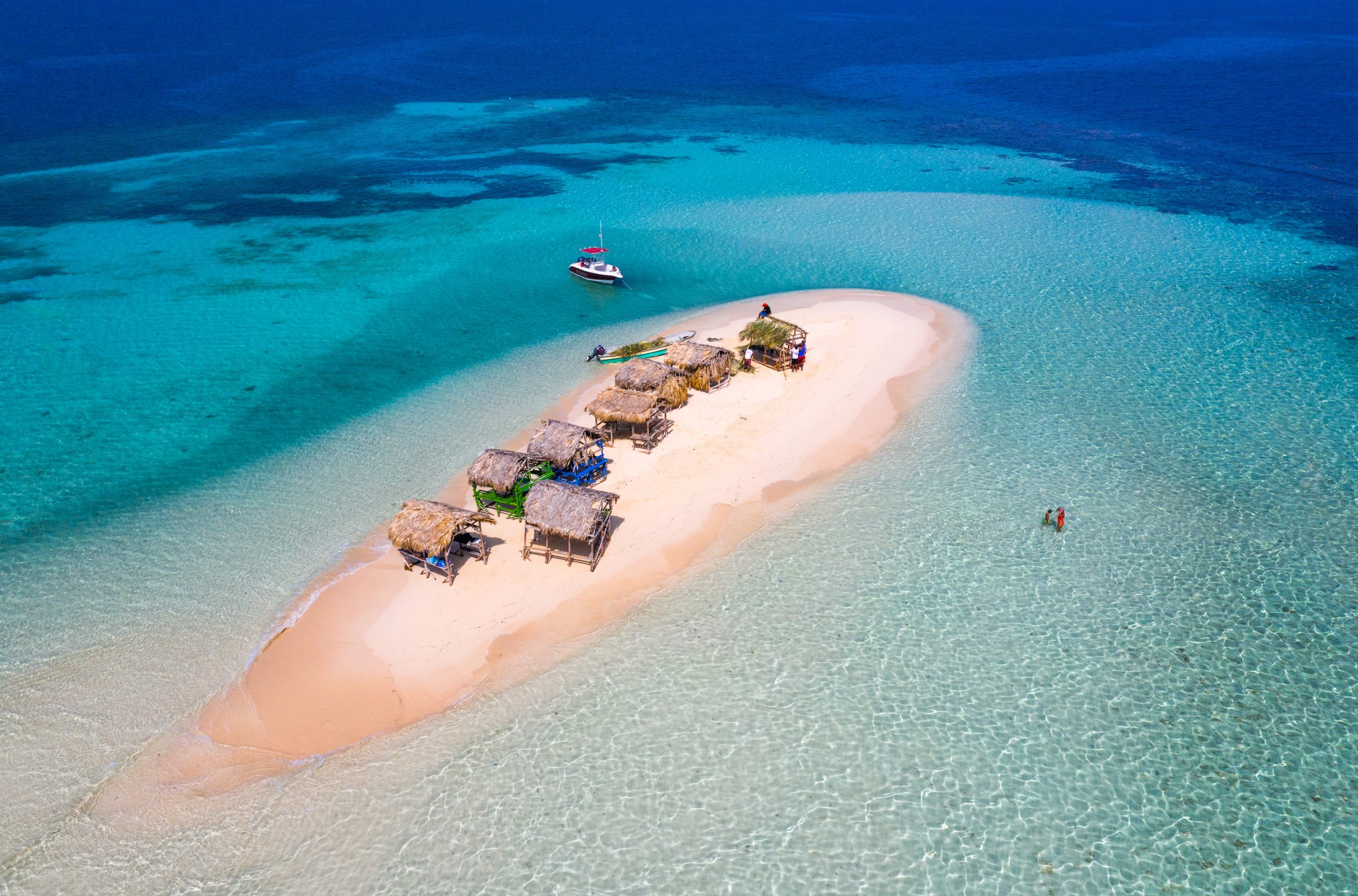 Cayo Arena is one of the most dazzling and wonderful places in the Dominican Republic. And it is the favorite place of adventurer Carlos Torres (@carlostorresrd). This destination is about 20 minutes by boat from the beaches of Punta Rucia, in the north of the country. "Cayo Arena is a small, but paradisiacal place known for its beautiful bottoms for diving and swimming with the fish, it is visited daily by tourists from all over the world and once inside you can enjoy its shallow waters perfect for snorkeling next to a variety of corals. To visit this place: the only access is by sea, and before arriving there is a brief stop at a beautiful natural pool of calm waters. Once you have finished your visit to the key, you can take an interesting and fun tour of the mangroves of Monte Cristi, where you can learn a little more about this tree and its important role in the marine ecosystem.
3. Monkey Jungle (@misviajesmidestino)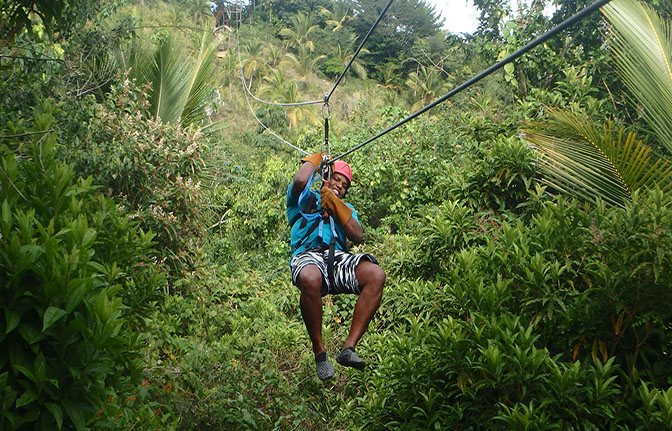 The Gold Coast has so much to offer! Traveler Ony Valdez, from (@misviajesmidestino), comments that Puerto Plata is the province she has visited the most during the last year. For her this province is part of a spectacular trilogy that includes Cabarete, Sosúa and the city of Puerto Plata.
On this route her favorite place that she recommends visiting is "Monkey Jungle", located in El Choco National Park, between Sosúa and Cabarete, and as she explains, in this destination you can interact with friendly spider monkeys and do a seven-station zipline. "The experience with the spider monkeys must be lived to understand and appreciate it, but on the tour the guide explains interesting facts about these monkeys brought from Costa Rica, you can interact with them in their habitat, feed them and be surprised by their antics. This activity is a lot of fun and transmits a lot of energy, 100% recommended," says Ony. But he also comments that this "zip line" has become his favorite so far because of the "Cave Descender" experience and its 18-meter drop controlled by a cable inside a Taino cave.
The good thing is that, from any point, whether in Puerto Plata, Sosúa or Cabarete, you can also do mountain tourism, since it is relatively close to places like Jamao and Villa Trina, in Moca, in the very center of the Northern Cordillera, and so you have the combination of the coolness of the mountains and river with the beach.
4. Balneario la Plaza, Barahona (@theadrenalinetraveler)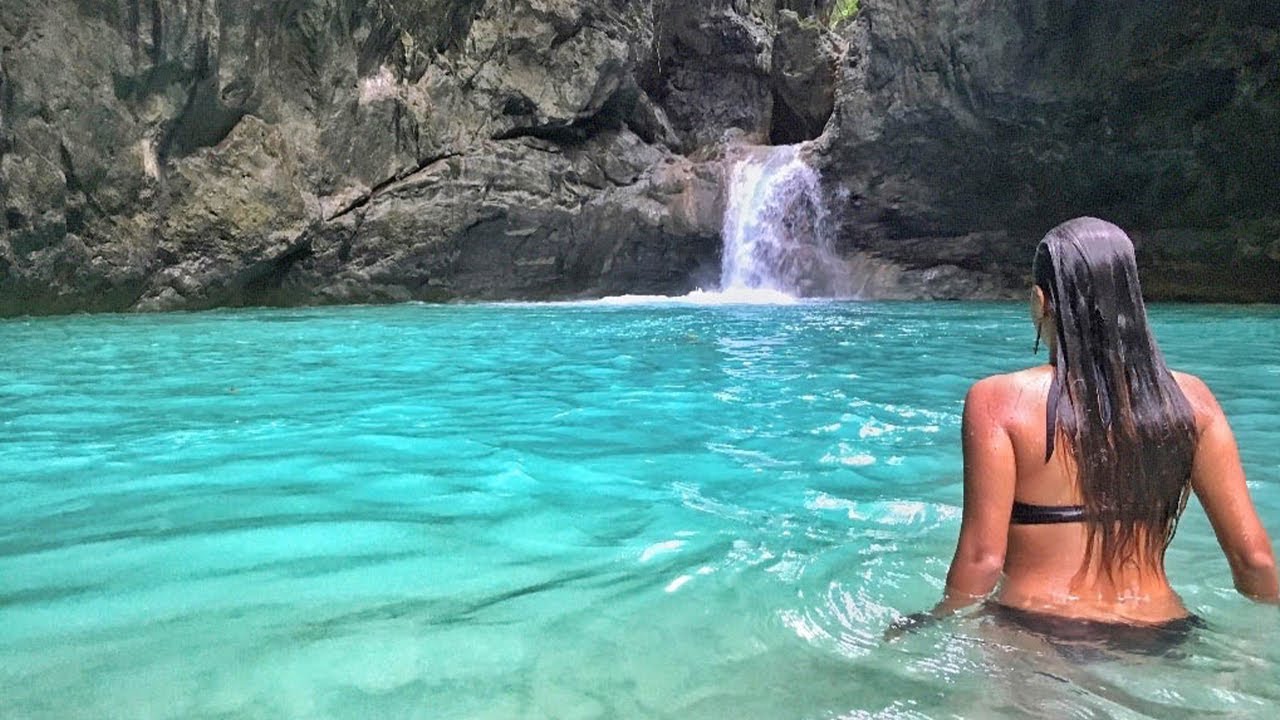 Adrenaline lover Keila Rodríguez (@Theadrenalinetraveler)'s favorite place is Balneario la Plaza in Barahora. "Without a doubt, when I am asked what is one of my favorite areas to visit in my country, I almost always answer the South. There is such a variety of landscapes in the same area! From different types of beaches to lodges where you can spend several days in the mountains," she says.
For her, the South has a special beauty and whenever you go there you will always find something new to know or experience: "For me it is an ideal area to travel with the family. In this area we have done family routes where we have involved the children and we have created incredible memories. Perfect for a multi-day road trip".
Although he highlights that his favorite of all is Balneario la Plaza, in this destination you must make a walk of an hour and a half, literally upstream (and in a river with a little swollen water). "This place looks like it was handmade, but we saw many other places along the way that left us with our mouths open". "The trail is very challenging, especially if you go with children. I would not recommend taking very young children, especially if they are not very adventurous. But everyone knows their own children," he says.
Undoubtedly, we should continue to get to know this place. Its waters are enchanting. It is worth it a thousand times, but to get there you have to take a good and challenging hike. Keila recommends Gerson (829-830-6696) or Aurelino (809-461-3424). On this route you can also visit Cueva la Virgen, Villa Miriam, Arroyo Salado, Rio El mulito and many more places.
5. Ariyama Strawberries (@mochileraporelmundo)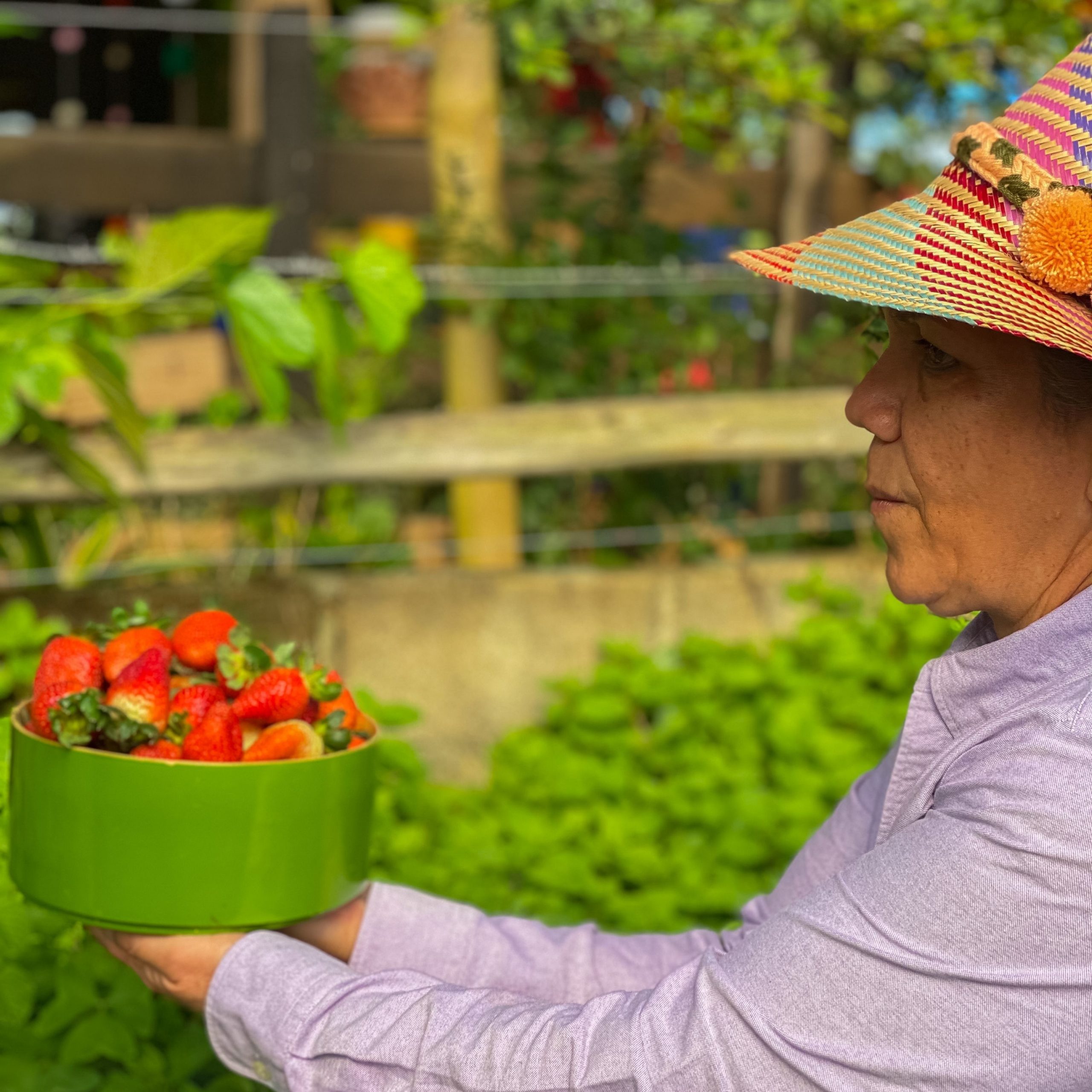 "Fresas Ariyama is my favorite little ranch in the Dominican Republic and the one that has allowed me to experience tourism in a different way, since it not only offers the experience of going on a strawberry tour, but also connecting with the Ariyama family and all the history that this destination has to offer," shares María Isabel, better known as @mochileraporelmundo.
According to her, she arrived there by chance, but she says it is one of the most beautiful experiences of her life and one of the projects she feels part of: "Since I saw the greenhouse I said: "Senovia, but this place is magical, you should open it to the public". Today it is a reference of Constanza, the capital of agrotourism in the country".
His recommendation is that you give yourself the opportunity to spend several days in this destination of the country, book the tour in the strawberry ranch, explore the place, which is quite colorful and full of life, drink a strawberry tea, heat the mashmallows in the fireplace, choose the hat you like the most to enter the greenhouse to pick the strawberries you want to buy and then finish the tour with a refreshing strawberry juice. "Once you get there, you won't want to leave, because the peace you feel there is indescribable," she says.
6. Las Terrenas, Samaná (@viajandocorto)
The favorite place of traveler Victor Dionicio from (@viajandocorto) is Las Terrenas. This little piece of land located in Samaná is for him one of the "coolest" places that the Dominican Republic has: "In Las Terrenas you feel that island essence and although the entire province of Samaná does it, in Las Terrenas it is more special," he says.
For the travel consultant in this place everyone can feel free, since a connection is created with the beach, the sun, the sand… and here everything flows: "You don't have to rush for anything, you just sit there and the same environment makes you feel that you are doing something and that something is existing," he adds.
In his opinion, this is a destination that no one can miss. Whether you live in the Dominican Republic or abroad, Victor recommends visiting this area at least once in your life. "Las Terrenas is one of the most precious jewels the country has and it will always be my favorite place of all, highly recommended".