Soltour and Bahia Principe Hotels & Resorts presented with actor Hugo Silva, the destination Samana, a paradise to be discovered in the Dominican Republic.
It is a destination that combines sun and the best beaches with exuberant nature, authenticity, history and gastronomy; the best way to bring out the best version of yourself.
Samaná invites you to bring out the best version of yourself. This paradise still unknown to many and far from mass tourism is one of the great treasures of the Dominican Republic. Located on the northwest coast of the Caribbean, it radiates incredible landscapes that combine wild beaches, coconut plantations, tropical jungles… True dream postcards that have earned it membership in UNESCO's most beautiful bays in the world and its classification as an ecotourism paradise of the world.
A splendor that every year, between the months of January and March, receives the visit of more than 3,000 humpback whales that choose its warm coastal waters to mate. Spectacles of nature, such as the Haitises National Park -one of the largest natural reserves in the Caribbean-, hidden treasures like the Salto El Limón waterfall or the famous Playa Rincón, that Soltour Travel Partners, leader in Spain and Portugal in the vacation segment and part of Soltour, a Spanish tourism company with more than 40 years of history, puts at your fingertips.
A dream come true. A trip that will change you and you will remember forever, also because of the kindness of its people who will make you feel at home, as well as the hospitality and comfort of the Bahia Principe chain of hotels.
The perfect starting point to combine comfort and relaxation with adventure. Samaná offers an infinite number of activities: from horseback riding or zip-lining through the jungle, snorkeling or fishing, hiking or simply delving into its culture and gastronomy while strolling through the streets of cosmopolitan Las Terrenas, along the boardwalk of Santa Bárbara de Samaná or the charming fishing village of Las Galeras.
And, as psychologist Ana Belén Medialdea stated in the presentation 'The therapeutic power of traveling', which was also attended by actor Hugo Silva – star of the campaign 'The best version of you', Soltour and Bahia Principe Hotels & Resorts, traveling brings us countless benefits on both a personal and psychological level.
But what drives us to travel?
The need to disconnect from routine or problems, the connection with ourselves, the search for relaxation, leisure, adrenaline, discovering other places… 'The reality is that, nowadays, most people like to travel and regardless of our preferences or motives, we feel the need because we connect with the benefits of allowing ourselves to travel'.
Benefits of traveling
The psychologist and writer of books such as 'Bitter your life depends on you', highlights as one of the main benefits of traveling that it is good for our brain because 'when we increase our physical activity or practice activities that are pleasurable and we like, we release chemicals in our brain called endorphins. Endorphins help us to reduce cortisol and therefore stress and anxiety and generate the well-known feeling of well-being'.
New landscapes, aromas, different cultures make our brain to make a mental map of the new place where it is and this helps us to stimulate our brain. It is scientifically proven that stimulating our brain helps us to adapt to new situations more easily and makes us more creative. In addition, it makes us have to be more in the present moment forgetting our problems or worries'.
In addition, traveling often represents a sum of challenges: travel, different customs, language, food … but Medialdea advocates taking them as an opportunity.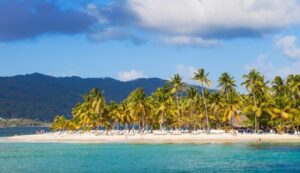 They help us to increase our ability to solve problems, to get out of our comfort zone and to strengthen our self-esteem, since there is nothing better to increase our self-confidence than to face situations we thought we were not going to be able to face.
At the same time he assures that traveling makes us that, without any other choice, we must connect with other people increasing our social skills and the best solution to get rid of prejudices and stereotypes. And is that traveling allows us to take perspective of who we are and what we really want in our lives, and this 'must be added that travel helps us to build memories and write our feelings or emotions, which together with the photographs, we will create a source of future memories and anecdotes to tell. Travel brings us more happiness than buying anything. Memories and experiences end up becoming treasures that we will keep forever in our heart's memory and help us to bring out our best version of ourselves'.
How to make the most of our trip?
Discover the 6 guidelines of psychologist Belén Medialdea. The duration of the trip is the first of the premises, try to make the trip last at least a week because the first days are usually of adaptation and sometimes it is difficult to disconnect from our obligations 100%.
Choosing a place that really appeals to us and arouses our curiosity is also essential for us to enjoy the trip. Know how to delegate and leave some room for improvisation. One of the things that can cause us stress is the moment of preparing a trip. Learning to delegate can help reduce our anxiety levels.
We do not have to carry the responsibility of organizing everything unless it is something that fascinates or excites us, using a tour operator like Soltour to do it for you can give you many benefits.
The flight can be another moment of stress, for this, carry a notebook so that in those moments when fear appears we can write down everything we feel.
Live the trip consciously, avoid following a schedule and avoid physical fatigue. Allow to change the usual rhythm, to disconnect and enjoy every moment.
Carry with us that notebook or travel diary in which to write down all the learning, surprises or feelings that the experience gives us. Traveling helps us to build memories; and writing down our sensations or emotions, together with photographs, will create a source of future memories and anecdotes to tell.
Traveling brings us more happiness than buying anything. Memories and experiences become treasures that we will keep forever in our heart's memory.
Source: Expreso.info
Learn More: DESTINATIONS