The government of the Dominican Republic has just announced new investments in the Bayahibe area.
Thus, this tourist destination is going to add half a thousand new rooms, while proceeding with the development of a vast plan of territorial redevelopment.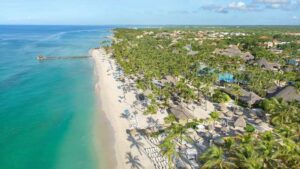 The Dominican president, Luis Abinader, and his Minister of Tourism, David Collado, informed about these 500 new rooms in Bayahibe, while they wanted to start the work of the plan of territorial reorganization of this destination of the Eastern region.
For Minister Collado, 'with the signature of this historical agreement, a before and an after of tourism is marked here in Bayahíbe. We could well define it as an unstoppable take-off of this paradisiacal destination'.
Learn more: DEVELOPMENT