Although the crisis permeating Haiti and affecting citizen security in the Dominican Republic was the main theme of President Luis Abinader's speech to the Permanent Session of the Organization of American States (OAS), the advances in economic recovery, tourism and the pandemic also had a place in his speech.
"I begin this speech by telling you how, in spite of great adversities, in our country we have produced positive and significant changes for the Dominican people", were the opening words that gave way, briefly, to the referred topics.
Abinader expressed that the government he heads focused on vaccinating the Dominican population with agility to mitigate the spread of the virus "from very early on" and achieve the reduction of the lethality of the disease.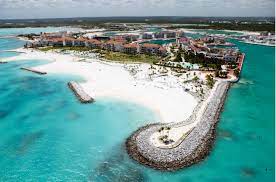 Regarding the economic reactivation, the president said that in 2021 the country achieved a growth of 12.3%, placing it among the ten economies with the highest growth in the world.
He also highlighted the recovery of the tourism sector, which, he said, was so prosperous that it earned the recognition of the World Tourism Organization as the number one country in the world in the recovery of tourism.
"Our results are the product of a hard-working people, an enterprising private sector, a consolidated democracy and a government committed to confront impunity and corruption," said Abinader, before informing that the Dominican Republic already has a Law of Extinction of Ownership and continuing his participation in the Haitian crisis.
Learn more: DIVERSE