Benjamin Krausz​​ introduced him to Bernie Ecclestone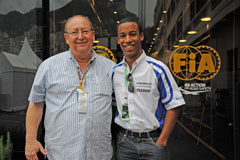 Cariben Consulting and its President Jean Léonard Cottone, who represent our pilot in the Dominican Republic, are pleased to announce that during the Grand Prix of Monaco, Henry Krausz, the local FIA President introduced Benjamin Breny to various personalities of the world of auto racing, including the directors of the teams of GP3, GP2 and F1.
The most important event was that Benjamin was officially introduced by Henry Krausz to Bernie Ecclestone. The President of the Formula 1 said that Benjamin was THE driver that his Caribbean Dominican President wanted to see reach Formula 1 in 4 years.
A decisive step that implies the presence of the Dominican Republic in this elite sport. The international media coverage for our pilot from the Dominican Republic was so great that questions regarding this topic were numerous and precise.
Two questions were repeated several times to Benjamin Breny:
"Who will sponsor you in the Dominican Republic ?"
"When will you run to start your training ?"Two questions that must be answered quickly and with pride.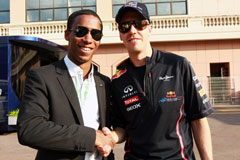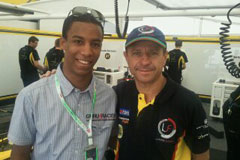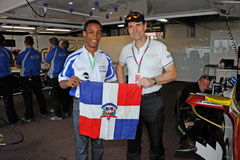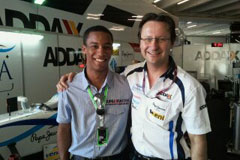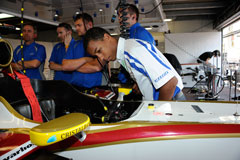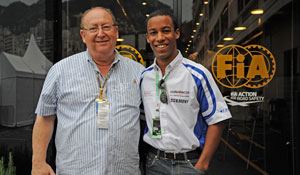 In fact, we now expect the rapid fulfillment of the promises made by our government before the elections, especially the Minister of Sports, in terms of financial support to the career of Benjamin.
We are all aware that we are betting our Honor and that the sports world is watching us, we need to substantiate our words with deeds, and keep moving forward !
The excellent communication work of Henry Krausz within the FIA​​and Monaco should be followed by the financial commitment of the major national Dominican brands who will be delighted by this fantastic opportunity to be near their young champion.
This weekend Benjamin also attended the invitation of HRT Formula 1 team, Luis Perez Sala (President HRT) and David Mancebo (Director Marketing HRT). "Dominican tourism might benefit from the F1 by attracting fans of this sport, whose purchasing power is high".
The message could be:
"Millions of viewers who follow F1: come spend your vacation here and join tourists from all over the world".
With a Chinese and an Indian pilot, HRT, who remains primarily Hispanic, is the team that could open the door to these countries for Benjamin. In the stands, Henry Krausz and Benjamin noted the presence of teams representing countries including Venezuela, Mexico, Kurdistan and Angola, and racing cars covered with stickers to encourage viewers to visit these countries.
Finally, Cariben Consulting, the marketing platform of Benjamin Breny Dominican Republic, may announce a scoop: the arrival of the President of the FIA, Mr Jean Todt joined by specialists, in late June.
Indeed, thanks to the initiative of Henry Krausz, the Dominican Republic will host a major FIA event on road safety in the presence of President Jean Todt and Benjamin, our pilot.
Junior Carlos Slim (Telmex, Claro, Ambratel….), who expressed his interest in Benjamin's future during an interview in Monaco, may also attend the event.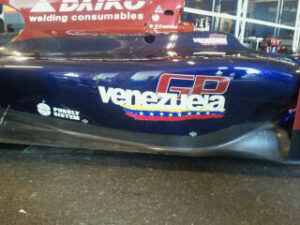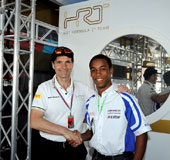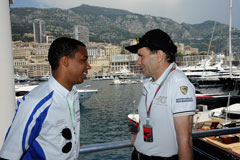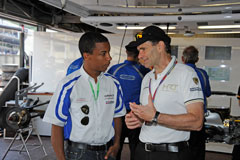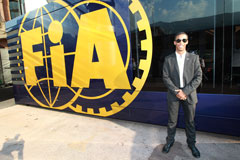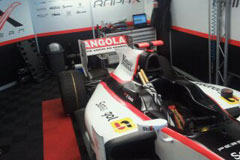 Dominican Republic Live, 31.05.12, 3.10pm