Former British Prime Minister Boris Johnson is visiting the Dominican Republic, where he learned of the resignation of Liz Truss from the post he held until September 6.
Johnson arrived in the country on October 7, left on October 10, returned on October 12 and has been in the Dominican Republic since then.
He has chosen for his vacations the paradisiacal area of Punta Cana, in the Dominican Republic, but it is still unknown whose villa he is occupying with his wife and two children.
Johnson served as Prime Minister of Great Britain from July 24, 2019 to September 6, 2022, when he resigned besieged by scandals, cases of abuse, for his handling during the Covid 19 pandemic and the division of leadership in his party.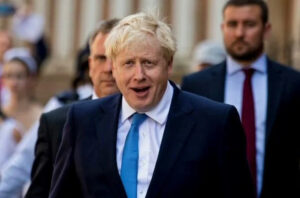 One of these scandals was the case of deputy leader Chris Pincher, who allegedly groped two people at a private dinner, an action that was allegedly known to Johnson. The officials denounced that the former prime minister lacked the integrity to remain in office and began to resign.
Johnson assumed a leadership role during the global crisis over the Russia-Ukraine war, but left office just two days before the death of Queen Elizabeth II.
However, and after the resignation this Thursday of Truss, who only lasted 45 days in office, the name of Boris Johnson resurfaces to occupy again the role of Prime Minister.
The British Conservative Party called an urgent primary to close his succession next week. This could indicate that Johnson could leave the Dominican Republic at any time.
Learn More: TOURISM