MARCH 2020
Special Bulletin #3 of the Ministry of Public Health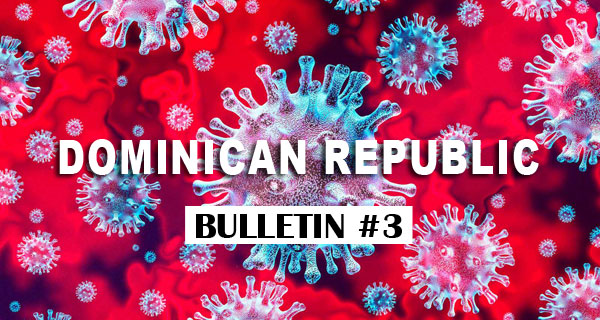 In the Dominican Republic, 202 cases of COVID-19 have been confirmed as of March 21, including 3 deaths. Another 395 suspected cases have been ruled out by laboratory tests.
Since March 19, two (2) laboratories from the private network with diagnostic capacity were incorporated, collaborating with the National Public Health Laboratory Dr. Defilló (National Center of Influenza) with the objective of strengthening the surveillance of coronavirus disease 2019 (COVID-19) and other respiratory events.
Of the confirmed cases, 41 have a history of travel to countries with local transmission of the virus, 34 of local transmission (contacts and exposed) at the local level and 127 with a history of exposure currently under investigation.
Of the positive cases, 56 are in hospital isolation and 143 are in home isolation (excluding deaths).
Case identification and follow-up of confirmed cases and contacts are maintained.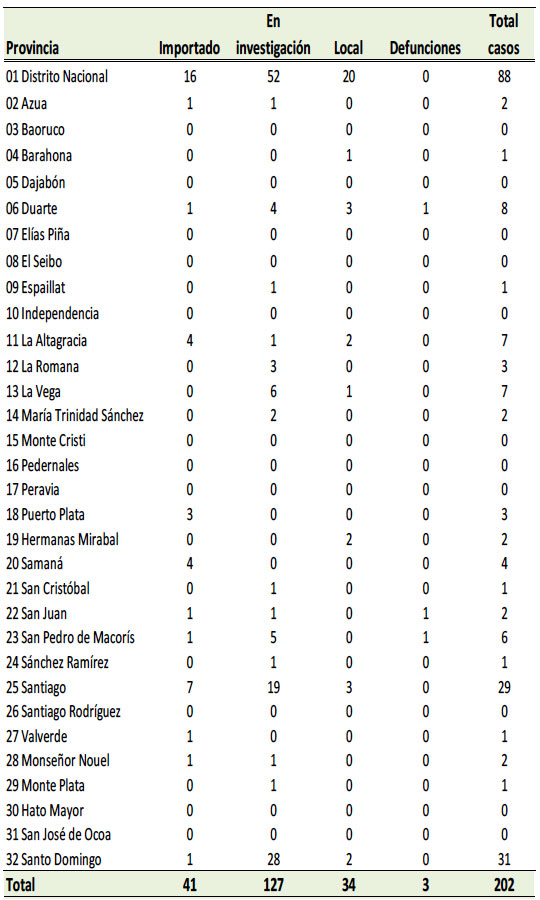 Of the confirmed cases, 59% are male and 41% are female, with an average age of 45 years (Range: 02-88 years). The province with the highest number of confirmed cases of COVID-19 is the National District with 88 cases, followed by Santo Do-mingo with 31 cases and Santiago with 29. 268 people are being followed up for having a history of travel to countries with transmission or for having been in contact with confirmed cases.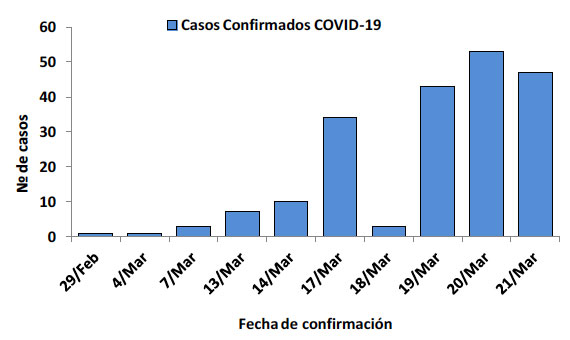 RECOMMENDATIONS
Reinforce the practice of washing your hands and covering your mouth and nose with your forearm or handkerchief when you cough and sneeze.
Isolation and home care for people with mild signs and symptoms.
People with respiratory symptoms should wear masks and not attend crowded places (school, work, churches, etc.).
See a doctor if you have the flu with fever, cough and shortness of breath or chronic illness such as hypertension, diabetes, heart disease, chronic respiratory disease, kidney failure.
Apply basic household and community measures to prevent respiratory infections.