MAY 2013
It will strongly impact Dominican Republic and Haiti
The Environment Ministry, other government agencies and private organizations on Sunday began a cross-border reforestation program along the line that divides Dominican Republic and Haiti.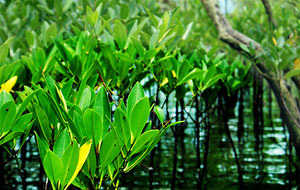 Environment minister Bautista Rojas said it's an initiative that will strongly impact both countries, with increased the forest cover in areas that have been devastated in recent decades, especially the Haiti side of Hispaniola.
In fact the initiative that started on Sunday in Dajabón will contribute not only with regard to the vegetation, but preserve water sources and, therefore, improve the lives of people on both sides of the border, Rojas said.