A meeting between the Dominican Republic and Spain held in Santo Domingo served to reaffirm the historic ties of friendship and cooperation between the two countries, as well as to share views on issues of mutual interest for bilateral relations and international affairs.
The meeting was headed by José Julio Gómez, Vice Minister of Bilateral Foreign Policy of the Ministry of Foreign Affairs of the Dominican Republic, and by the Secretary of State for Ibero-America, the Caribbean and Spanish in the World, of the Ministry of Foreign Affairs, European Union and Cooperation of Spain, Juan Fernández Trigo. During this First Political Dialogue, both shared their concerns about the political, economic and humanitarian situation in Haiti, addressed the Central American integration process and discussed the role of the Alliance for the Development of Democracy and relations with the European Union, with special attention to the priorities for the Spanish presidency in the second half of 2023.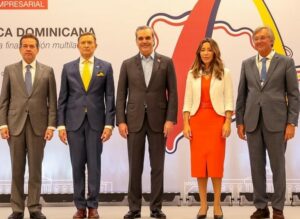 In addition, the parties exchanged their perspectives on bilateral relations and reviewed the main aspects of their relationship: the Country Partnership Framework agreement 2019-2022, which is expected to be aligned with the alignments of the National Development Strategy and the 2030 Agenda; trade relations, in which Spain stands out as the fourth largest investor and the first EU investor in the Dominican Republic; consular issues, in which the Dominican side expressed its aspiration for visa exemption; and cooperation in the process of reforming the Dominican diplomatic career.
Juan Fernández Trigo also congratulated the Dominican Republic on its pro tempore presidency at the upcoming XXVIII Ibero-American Summit of Heads of State and Government to be held in March 2023 in Santo Domingo.
Leaen More: NEWS