The Minister of Tourism of the Dominican Republic, David Collado, traveled last night to Argentina and then will go to Brazil in search of more tourists for the country.
This was reported by the official through his Instagram account, who earlier today said that he had already held several important meetings in Argentina.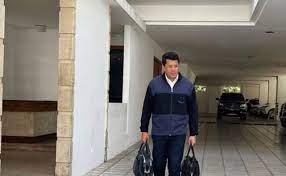 "Leaving as usual, with the commitment to continue to strengthen the country's leadership and seek more tourists from Argentina and Brazil !!! Have a happy start of the week, charged with positive energies and God's hands!" said Collado.
On his return, Collado will present to the country the report of how many tourists visited the Dominican Republic in April.
Source: 7dias.com.do
Learn more: NEWS