Chamber of Commerce of Santo Domingo highlights application for digital signature
The president of the Chamber of Commerce and Production of Santo Domingo said Tuesday that the Dominican Republic is on the way to set a precedent in the use of digital signatures to do and close business in the country.
"Dominican businessmen will be able from this moment on to sign any type of documentation quickly and expeditiously, no matter where they are, through an innovative application," said Manuel Luna Sued, president of the entity, after signing an agreement with the management companies.
He said that with the agreement signed with Interfase and Mediatrix, represented by Mauro de León and Darío Oleaga, respectively, solutions will be provided to the users of the Chamber of Santo Domingo, so that they will not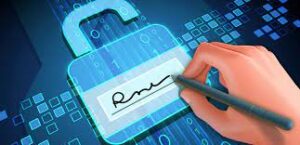 need to send their documents to be signed by those involved in any type of negotiation, but they will be able to do it from their cell phones, offices or residences through a technological solution.
According to a press release, Luna said that, "at the moment of reaching a negotiation, the interested parties will only have to upload the document to the application; then it is downloaded for signature and immediately it is encrypted, digitalized and can be deposited in the Chamber of Commerce.
He added that this initiative is part of the institution's mission to facilitate doing business.
He pointed out that the intention is to reduce to a minimum the bureaucratic procedures at the time of signing a document, regardless of whether the company is international or local.
Antonio Ramos, executive vice-president of the Chamber of Commerce, as well as representatives of the country's business sector were also present at the signing of the agreement, which took place during the Hub Cámara Santo Domingo trade show.
Learn more: NEWS