The Latin American News Alliance will hold its 15th Assembly in Santo Domingo, Dominican Republic, hosted by Noticias SIN.
In the Dominican Republic, the final details are being prepared for the XV Assembly of the AIL, the Latin American News Alliance, from April 26 to 28. Members from the Americas and Europe will participate in this annual meeting, in which participants share experiences and define the direction of the organization, which is based primarily on sharing news content between channels and cooperation for special coverage.
Participants will have the opportunity to listen to presentations on topics of interest to the industry and current journalistic issues, in the voice of their protagonists.
As part of the Assembly, the Iris America Awards will also take place, which in alliance with the Academy of Television and Science and the AIL, will reward the best journalistic work done during the previous year in the different AIL member channels. The award categories are: Award for the best television story, best investigative work and breaking news report.
What is the Alianza Informativa Latinoamericana?
The Alianza Informativa Latinoamericana, also known by its acronym AIL, is a non-profit organization that brings together television channels from the Americas and Spain. Today, it is made up of 22 channels that daily share news generated in their countries, as well as live signals, programs and special reports, fostering cooperation between nations. The organization also shares contacts and journalistic advice for international coverage. The organization is based in Bogota, Colombia.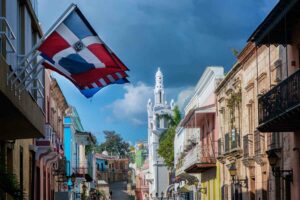 About the host: Noticias SIN
Noticias SIN is a producer of news and information programs based in Santo Domingo, capital of the Dominican Republic. Its Director and Executive Vice President is journalist Alicia Ortega, who last March was recognized with the Gran Soberano 2022 award for her journalistic trajectory.
About the Dominican Republic
The Dominican Republic is the second largest country in the Caribbean, with a highly developed tourism industry. It has air connections from some Latin American cities, the United States, Canada and even Europe.
The Dominican Republic has hosted major events, most recently the Summit of the Americas, attended by leaders from the Americas, Spain and Portugal, among others.
The country has colonial tourism, ecotourism, paradisiacal beach destinations with hotels of all categories. The music and warmth of the Dominicans are part of the experience not to be missed.
Source: Tvazteca.com
Learn More: NEWS