MAY 2018
Plans to operate a fleet of 28 aircraft to over 50 destinations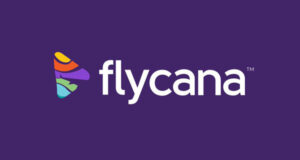 Dominican Republic-based startup Dominican Wings is rebranding as Flycana, the first LCC in the Caribbean, according to owner and founder Victor Pacheco. The new airline is looking toward a 2023 launch, with plans to operate a fleet of 28 aircraft to over 50 destinations, carrying 6.5 million passengers a year.
Pacheco is teaming up with former VivaColombia and VivaAir Peru CEO William Shaw and Flybondi executive chairman (and former Wizz Air CFO) Mike Powell on the project. Both are veteran executives well familiar with low-cost airline startups and management.
Pacheco gained full ownership of Dominican Wings in June 2017, when former majority stakeholder Avion Express—the Lithuanian ACMI lessor—sold its 65% stake in the company to Pacheco. In the process, Pacheco and Dominican Wings took possession of the company's sole aircraft, an Airbus A320-200, manufactured in 1995 and delivered to Avion Express/Dominican Wings in 2015.
The new airline has yet to establish its principal operational base, but the company is running a competition among the Dominican Republic's airports to narrow its choice. It is essential that Dominican airports understand the importance of their role when it comes to reducing the cost of air travel and thereby stimulating demand, Powell said. Maintaining a low-cost structure requires the use of highly efficient, modern Airbus aircraft, [and] outsourcing to renowned [maintenance and handling] suppliers.
The country's three largest airports are Punta Cana International Airport, serving resorts on the eastern tip of the island; Las Americas International Airport in Santo Domingo; and Cibao International Airport in Santiago. Punta Cana serves about 7 million passengers annually, and features a 10,170 ft. runway.
It is estimated that introducing the low-cost model [in the Dominican Republic] will result in a doubling of passenger numbers over the next five years, Shaw said, noting similar LCC growth in Mexico, Brazil, Colombia, Peru and Chile This is the power of low-cost… lower fares and more direct routes, saving time and money for customers.