The Dominican delegation presented the country's progress in renewable energy integration at the 15th Caribbean Renewable Energy Forum.
This event is held every year in the city of Miami and presents regional advances in regulatory aspects for the integration of renewables, components of the different renewable energy markets and the resilience of island states to the energy transition, international cooperation, among other aspects.
The panel focused on the country's objectives regarding the integration of renewables as a mandate of the national development strategy and international agreements. The vision set out in the National Energy Plan (PEN) on the expansion of electricity generation based on natural gas was also presented.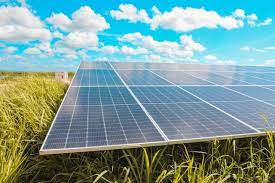 The round also analyzed the expectations of renewable energy contracting prices and the new regulations with Decree 65-23, as well as the declaration of the need for storage published by the CNE in February.
On April 26, 27 and 28, delegations from different Caribbean states compared and discussed the opportunities and challenges presented by the renewable energy markets and the commitments assumed on climate change.
It is worth mentioning the participation of Puerto Rico, whose situation is very similar to that of the Dominican Republic. Its representatives presented the progress made in integrating renewables with storage and the long term arbitration model.
The Dominican delegation was composed of Andrés Astacio, Superintendent of Electricity; Edward Veras, Executive Director of the National Energy Commission (CNE); Roberto Herrera, Country Manager Interenergy; Ricardo Estévez, Development Manager EGEHAINA, and Carolina Silie de Headrick, who served as moderator.
Source: presidencia.gov.do
Learn more: NEWS