The acting director general of the Dominican Civil Aviation Institute (IDAC), Héctor Porcella, reaffirmed the country's commitment to the reduction of carbon or CO2 emissions in aeronautical activity.
Porcella, who is part of the Dominican delegation present at the 41st general assembly of the International Civil Aviation Organization (ICAO) meeting in Montreal, Canada, ratified the firm will of the Dominican State to advance in the adoption and application of public policies so that the development of civil aviation does not represent a negative impact on the environment.
He made the statement after participating in the previous assembly convened by the International Coalition for Aviation Climate Ambition, which involves 56 countries initially committed to controlling the CO2 footprint.
The 41st ICAO Assembly, to be held from September 27 to October 7, will address an agenda essentially focused on emissions reduction and the recovery of commercial aviation after the effects of the Covid-19 pandemic.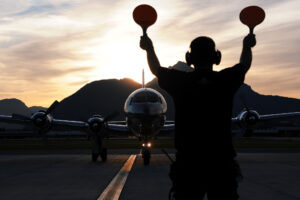 Porcella recalled that last August an important meeting was held in the tourist community of Punta Cana, headed by the Secretary General of ICAO, Juan Carlos Salazar, with the participation of more than 60 representatives of the international aviation sector, including directors general of civil aviation from more than 25 countries, accredited ambassadors and delegates of specialized institutions from North, Central and South America and the Caribbean, as a result of an initiative of the ICAO itself and the Civil Aviation Authority of Singapore.
He said that the Dominican Republic was selected as the venue in recognition of the remarkable performance of the country, under the leadership of President Luis Abinader, in the recovery of tourism and international air traffic.
He explained that the agenda developed in this meeting allowed to define important points of affinity in the major issues of the sector, including the position of advancing in a common strategy to reduce the carbon footprint in civil aviation.
The assembly of the ICAO, a specialized agency of the United Nations, is held every three years and the 2022 edition brings together 2,500 delegates from 193 member countries.
The Dominican delegation is composed, in addition to the director of the IDAC, by the president of the Civil Aviation Board, José Marte Piantini; the director of the Airport Department, Víctor Pichardo; the Ambassador of the Dominican Republic to the ICAO, Julio Peña; the representative of the private sector to the Civil Aviation Board, Antonio Yapor; and technicians related to the agenda items of the assembly.
Learn more: NEWS