Dominican success in managing tourism in the crisis is confirmed by a growth of 11%.
The Dominican Annual Tourism Exchange (DATE) trade fair presents the product of the Caribbean's leading tourism destination, the Dominican Republic, connecting through a dynamic platform of appointments and business rounds established tourism companies in the country, such as hotels and tour operators, with international buyers from the main outbound markets, who have already confirmed their presence.
In addition to the negotiations scheduled to take place, DATE brings togethe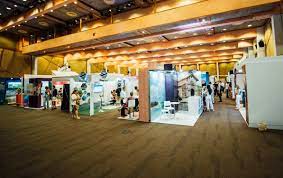 r important international participants, senior executives from the public and private sector representing the industry in the country, renowned national and international press, as well as an agenda consisting of more than 17 press conferences, agreement signings and social activities.
The dynamic initiative of the Association of Hotels and Tourism of the Dominican Republic (Asonahores), has the support of the Ministry of Tourism through the participation of more than 20 Tourism Promotion Offices (TPOs) that will be present at this venue, to continue promoting the sector that constitutes one of the main economic activities of the country, considered a leader in attracting foreign direct investment in the Caribbean.
The Dominican success in tourism management in the crisis is confirmed by an 11% growth in tourist arrivals by air in 2022; 7.1 million compared to 2019 when 6.4 million were received, to which 1.3 million cruise passengers are added, exceeding the 1.1 million received in 2019.
The top five markets in order of importance were the United States (32.3 %), Canada (15.8 %), Colombia (5.3 %), Argentina (2.5 %) and Germany (2.3 %).
Following the international recognition received as the first destination to recover tourism operations after the Covid-19 crisis, after the Government adopted a series of measures to guarantee the safety of locals and foreigners, the Dominican Republic exhibited an extraordinary growth in air travel and cruise ship visitors, attracted by the international prestige gained.
Dominican tourism at the forefront
With a proposal of more than 86,000 rooms in 425 hotels, most of them distributed in five tourist regions operated mainly by renowned international hotel chains, it also includes a cruise destination with five ports, and two others under construction, business tourism, gastronomy, weddings, excursions, history, culture, parks and entertainment, and a varied range of amusements.
Source: Eldinero.com.do
Learn more: NEWS