For the first time, the Latin American Federation of Banks (Felaban) will hold two international congresses in the Dominican Republic with the aim of training attendees and creating alliances with a view to increasing innovation and financial technology, boosting e-commerce and promoting access to banking services for MSMEs.
The president of the Association of Commercial Banks of the Dominican Republic (ABA), Rosanna Ruiz, described this as a historic opportunity for the country, because it will bring together for the first time all the multilateral organizations and more than 50 countries will be present with exhibitions and throughout the week there will be networking of technological and financial solutions.
He said that more than 600 banks will attend, including their correspondents, with exporters from five countries and representatives from Amazon, Google, Microsoft and more than 300 fintechs.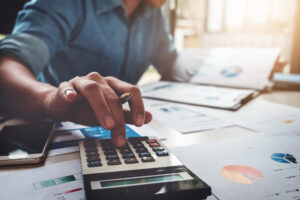 The first of these events is the XXII Latin American CLAB Congress "Innovation, Technology and Security: Accelerated transformation of means of payments and financial services", which is the most prestigious in this field. It will be held from September 18 to 21.
The second is the XXXVIII Latin American Congress on Foreign Trade (CLACE) "The Transformation of Financial Services for the Development of Foreign Trade in the Post-Pandemic Context", from September 21 to 25. The latter seeks to position e-commerce in MSMEs as a tool to position their sales.
He said that both events will be held at the two Hyatt hotels in Cap Cana. He indicated that the country is the third destination in which CLACE is being held.
He said that there will be an on-site laboratory where Visa, Mastercard and Fintechs will show how banking processes are changing access to services, allowing greater financial inclusion and is an opportunity for MSMEs to benefit from the digital economy. Ruiz said that the congress will showcase local cases of Dominican banking alliances with fintechs.
"We want there to be a collaborative banking-fintech synergy where MSMEs can be a less costly arm from an operational and regulatory point of view. And with fintechs we can reach this market, which is very difficult for traditional banks," he said during the Economic Meeting.
He highlighted that the 44% of the population excluded from the financial sector will now be able to be served with fintechs with all the international cybersecurity standards and risk management and fraud mitigation regulations.
Learn more: ECONOMY