The Dominican Republic will sign a cooperation agreement with Chile in the areas of infrastructure and transportation.
The Minister of Public Works, Deligne Ascención, will represent the DR at the signing of the agreement.
The Minister of Public Works and Communications, Deligne Ascención, traveled this Tuesday to Santiago de Chile, where he will represent the government of the Dominican Republic in the signing of a cooperation agreement in the areas of infrastructure and transportation with that South American nation.
The Dominican official and the Minister of Public Works of Chile, Juan Carlos García Pérez de Arce, will sign this Wednesday the agreement, which has among its purposes the strengthening of the application capacities of both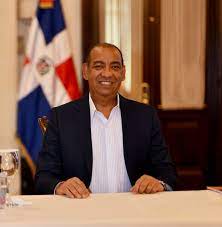 ministries.
Ascención traveled accompanied by engineer Néstor Julio Matos, director of the Department of Regulations, Standards and Systems of the MOPC.
The agreement consists of improving the design methodology of structures, the construction procedure of highways, roads, bridges, tunnels, airports, ports and other infrastructure works.
Likewise, the expansion of soil stabilizers, for the maintenance and improvement of road construction or low traffic highways, the prevention and management of disaster risks, as well as measures for the prevention and adaptation to climate change, in infrastructure works in a general sense, highways and roads, as well as their related works.
It also includes public-private partnerships, PPPs and concessions, courses, workshops and internships held in Chile or in the Dominican Republic, of mutual interest, contracts and qualification of companies, quality control and laboratory tests related to construction materials, in highway, road, port and airport projects, as well as infrastructure works in a general sense.
Chile's Ministry of Public Works is responsible for planning, studying, projecting, constructing, expanding, repairing, preserving and operating the public infrastructure of a fiscal nature throughout the country, and the works it is responsible for include roads, highways, bridges, tunnels, airports and airfields, as well as irrigation reservoirs, river defenses, rainwater collectors and rural drinking water.
Learn more: NEWS