These electric towers are the tallest in the Dominican Republic.
Empresa de Transmisión Eléctrica Dominicana (ETED) carried out the interconnection that facilitated the construction works of the Cable Car in Los Alcarrizos with the diversion of the 69 kilovolt line in Palamara-Madre Vieja, as well as the erection of two 200 feet high towers for the protection of the electrical system.
These electric towers, which are the tallest in the Dominican Republic, will allow the continuous mobility of the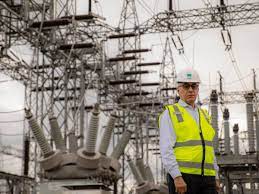 means of transportation inaugurated on the first day of May by President Luis Rodolfo Abinader.
"ETED as part of the development of this great project, which will contribute to improve the living conditions of thousands of people who will move daily through this means of transportation, celebrates that with these actions, the Government demonstrates once again that it is committed to improving the quality of life of Dominicans," said Martin Robles Morillo, general administrator of ETED.
This cable car delivered to the community is a mass public transportation system built by the Unidad para la Readecuación de Barrios y Entornos (Urbe).
About ETED
Empresa de Transmisión Eléctrica Dominicana is a decentralized state-owned electric company, whose objective is to build, expand and operate the national interconnected electric system (SENI), to provide high voltage electric power transmission and fiber optic telecommunications services to the entire national territory.
Source: Eldinero.com.do
Learn more: NEWS