FEBRUARY 2019
Flycana will help The Dominican Republic and the wider Caribbean Region to develop air transportation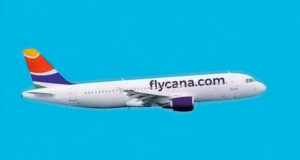 Today Flycana is happy to announce the appointment of a new CEO – Frederik Jacobsen. Fred brings a wealth of aviation industry knowledge and experience that will be key to the success of Flycana. He has over 35 years of industry experience, with many notable achievements in his career. He has led start-ups and business transformations in both the passenger and cargo fields, and has worked for names as diverse as DHL, Lufthansa, Swissport and VivaColombia.
Fred joins Flycana from Swissport USA, where he recently served as a COO and VP of Business Transformation, leading a cargo unit handling over 1.4M tons of cargo per annum. Earlier in his career, in the role of the President and CEO, Fred transformed Tampa Cargo, a Colombian all-cargo airline on the verge of bankruptcy, Tampa Cargo, into the largest all-cargo carrier in Latin America. He tripled revenue, made the airline profitable and positioned it for a successful sale to Avianca in 2008.
Prior to Swissport, Fred's entrepreneurial spirit led him to co-found Airlogistix, a consulting company focused on airport and cargo logistics infrastructure design, commercial aviation consulting, and a certified aviation ground-equipment repair station.
Proven ULCC Experience
In 2008 Fred co-founded Grupo Fast (holding company of VivaColombia), which subsequently transformed passenger air transportation in Colombia. Fred was the first CEO of the airline, responsible for certifying and launching operations of the new carrier with five Airbus A320 aircraft. The airline today transports several million passengers annually and will this year receive its first A320 NEOs from a firm order of 50 such aircraft.
Introducing Ultra Low Cost To The Dominican Republic
The original launch of VivaColombia raised many questions and concerns for businessmen, the travel trade, and government officials in Colombia. However, Fred and his team understood the positive impact that an LCC could have on the social and economic development of a Colombia. As one of the pioneers of the low-cost business model in Latin America, VivaColombia has shown that the LCC model can also succeed in Latin America. The model supports economic development by making air transportation affordable to everyone. From its origins, Fred built a strong company that made air transportation accessible and affordable to all the citizens of Colombia.
We are delighted that Fred has agreed to lead the executive team at Flycana and are convinced that he will succeed and deliver a similar success story here in the Dominican Republic.
Dominican Aviation: A Huge Opportunity
Flycana is working closely with the Dominican government to incentivize growth in the aviation sector by creating a level playing field for Dominican based airlines. The aim is to remove tax burdens that do not apply to airlines from other countries and allow Dominican airlines to compete effectively with other airlines in the region.
The people and the tourism trade of the Dominican Republic are desperate for low fares and Flycana will enable those who cannot afford to fly today to become the frequent flyers of the future. As such, Flycana will help The Dominican Republic and the wider Caribbean Region to develop air transportation into a sector of strategic importance for the benefit of tourism, business and the people that simply wish to access safe, efficient, and affordable air transportation.