SEPTEMBER 2017
Since Friday visitors enjoy the normal activities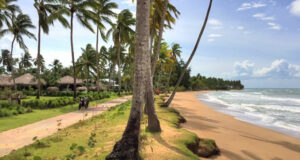 The Minister of Tourism, Francisco Javier García, reported that the national tourism industry was not affected by Hurricane Irma's passage through the Dominican Republic.
In assessing the impact of the hurricane, he said that all activities are carried out normally on Friday in the different tourist resorts.
Thanks God, and to the application of the security and prevention protocols, no tourist, no hotel center suffered any damage, said the official.
Garcia said that the entire sector applied what is established in the protocol of security and prevention in cases of being threatened or beaten by a cyclone.
He thanked the behavior of tourists and Dominicans during the event and said that on Friday visitors enjoy the normal activities offered by hotel centers.
The official highlighted the detailed follow-up given by President Danilo Medina to the trajectory of Irma and the actions to be taken by each of the institutions.