With only two days left in the International Tourism Fair (FITUR 2023), the Ministry of Tourism announced the closing of investments worth US$3.445 billion for the development of new hotel infrastructure in the Dominican Republic.
Minister David Collado assured that this has been the most fruitful participation for the country in said fair, catalogued as the most important in the world in the sector.
"We have achieved extraordinary investment closings. For this year 2023 alone, hotel investments will amount to 1,645 million and will bring a total of more than 3,000 new rooms," informed the minister, who also added that these developments will generate more than 10,000 direct and indirect jobs.
Among the new investments, Collado announced, together with the administrator of the Banco de Reservas, the closing of an agreement with the Planet Hollywood chain for the construction of a hotel in the Punta Bergantín project in the city of Puerto Plata.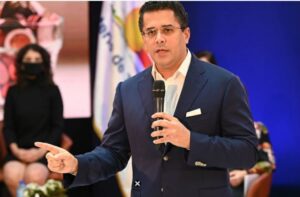 David Llibre, president of the Dominican Association of Hotels and Tourism (ASONAHORES), highlighted that "these investments bring to the country very valuable brands that raise the level of tourism in the Dominican Republic, such as the Ritz Carlton, W Hotels, Dreams, Sport Ilustrated, Hyatt, Four Sesons, among others".
Minister Collado also took advantage of the press conference to report that in the framework of FITUR, 7 new agreements were signed with European tour operators and travel agencies with a capacity of more than 700,000 tourists who will be able to come to the country this year thanks to this initiative.
Source: Mitur.gob.do
Learn More: DEVELOPMENT