In support of the X National Population and Housing Census, the Ministry of Tourism assumed the supervision in the municipality of Santo Domingo Este, which began successfully this Thursday, November 10, 2022.
The census is being carried out for the first time with electronic devices for the capture of information, which allows for more secure results, in less time and will be carried out during 14 days throughout the country.
The census is the largest and most important statistical operation that counts and characterizes all inhabitants, dwellings and households of all persons residing in a country, with emphasis on socioeconomic and demographic issues.
Minister David Collado urged the entire value chain to support the National Population and Housing Census. "Statistics is a fundamental tool when making decisions in the field of tourism business, as it allows to analyze and interpret economic data of the sector."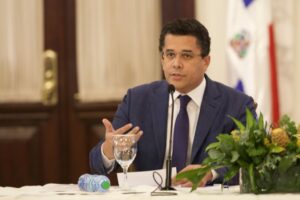 Josefa Soto, regional coordinator of the National Statistics Office (ONE) of Santo Domingo East, said that the realization of this census is important because that way we can know how many and who we are.
"The census is a source of data for new statistical records and is the largest logistical operation," she added.
Soto, thanked the Minister of Tourism, David Collado for the support given to Santo Domingo East, in this X National Census which benefits the Dominican population, since each municipality will have support on the needs of the country.
The National Census of Population and Housing is a registry by right, in which people will be registered in their usual place of residence, making a complete coverage of the population.
The methodology to be used is direct registration, interviewing the head of household or a person 15 years of age or older, who knows all the information of each member of the household and the dwelling.
Learn More: DOMINICAN REPUBLIC