The Dominican Minister of Tourism highlighted that the country grew 10% in visitors, compared to 2019, by air and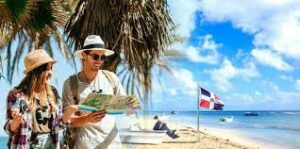 20% in cruise visitors.
David Collado, Minister of Tourism of the Dominican Republic, has presented the results of tourism in the country in the past year, reaching record figures never seen before.
Thus, for the first time in history, the Dominican Republic surpassed 7 million tourists in a single year, reaching the figure of 7,165,387, while recognizing that last December was the best month in the history of Dominican tourism, surpassing for the first time three quarters of a million tourists.
Luis Abinader, Dominican president, wanted to affirm that these results 'are the fruit of the transparent, planned and determined work of his government to achieve that the main industry of the country had an extraordinary recovery that has been an example in the world. Our tourism industry is changing and has been recognized as the most resilient in the world'.
For the president of the country, 'this result is thanks to the work of all Dominicans who believe that we can do things well, in a private sector that decided to work with the government to achieve recovery in record time, and in a government that works tirelessly and transparently to achieve a better country'.
The number one country of origin of tourists to the Dominican Republic has been the United States, followed by Canada, Colombia, Argentina and Germany.
Source: Expreso.info
Learn more: NEWS